Ayton Family
outside the Kennedy Place studio, Londonderry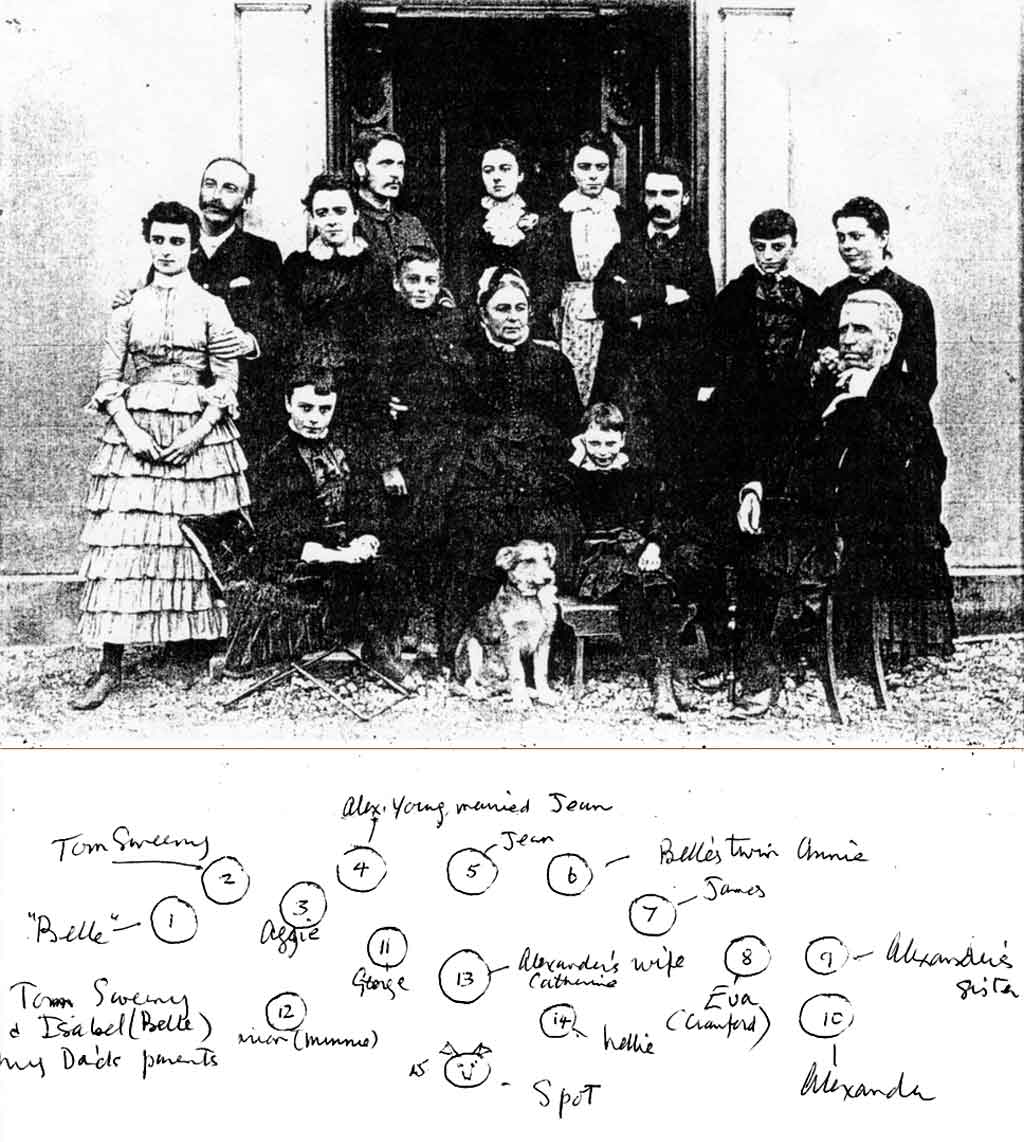 © Reproduced with acknowledgement to Ian Bartlett, Londonderry, Northern Ireland and Ann Sweeney, Yorkshire, England.
and read about this picture
Ayton Family
Shipquay Place, Londonderry
And, thank you to Ian Bartlett for allowing me to reproduce the photo above. (This is a photocopy. Ian tells me that unfortunately the original photo has been lost.)
This photo was taken outside Ayton's Kennedy Place studio in Londonderry in 1886.
It includes the photographers, Alexander Ayton Sen (lower right) and Alexander Ayton Jun (near upper left). Everybody in the photo is named, including the dog!
Ayton Photographers

More Pages

Alexander Ayton Sen
and family

Alexander Ayton Jun
and family

Edinburgh, Leith, Portobello

Edinburgh

Photographic Convention - 1892