Founding of the Club
A group of legal men from Edinburgh visited Sir David Brewster in St Andrews in the early-1840s. They then formed the Edinburgh Calotype Club, the first photographic society in the world.
Members met in each other's houses to discuss their calotype photography and compile albums of their work.
Calotype Club Albums
It is believed that the Edinburgh Calotype Club compiled three albums of their work. Two have survived. It is only about twelve years ago that the second of these turned up at auction after having been undiscovered for many years, so perhaps the third album will turn up one day!
- The Edinburgh Room at Edinburgh Central Library acquired their Edinburgh Calotype Club album in 1952. It contains 126 calotypes, mounted about three to a page on large pages.
- The Edinburgh Calotype Club Album now in the collection of the National Library of Scotland is similar but contains 206 photos. It was found in a private collection of books in England then auctioned by Dominic Winter in December 2001.
The album was bought for £234,000, against strong competition from the USA, by a consortium led by the National Library of Scotland in Edinburgh. It has now been fully restored by the library and added to their collection.
Here are a few photos from the Edinburgh Calotype Club Albums. These photos are quite small, perhaps about 4 ins x 3 ins.
Hugh Lyon Playfair with Cello
© Reproduced with acknowledgement to the Trustees of the National Library of Scotland
George Heriot's Hospital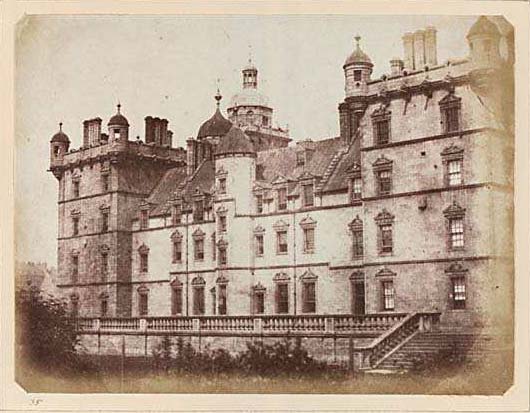 © Reproduced with acknowledgement to the Trustees of the National Library of Scotland
Dean Orphanage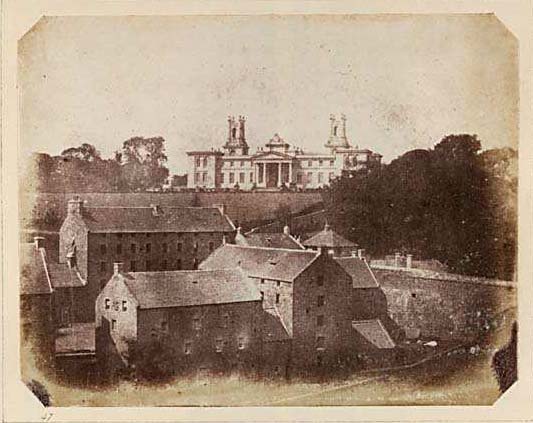 © Reproduced with acknowledgement to the Trustees of the National Library of Scotland
Holy Trinity Church - Dean Bridge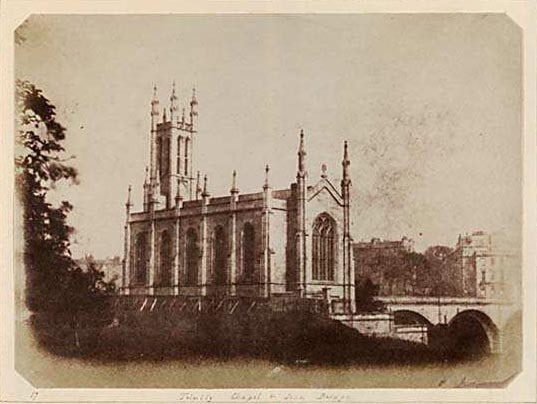 © Reproduced with acknowledgement to the Trustees of the National Library of Scotland
Head of West Bow
near the top of the 'Royal Mile' and Edinburgh Castle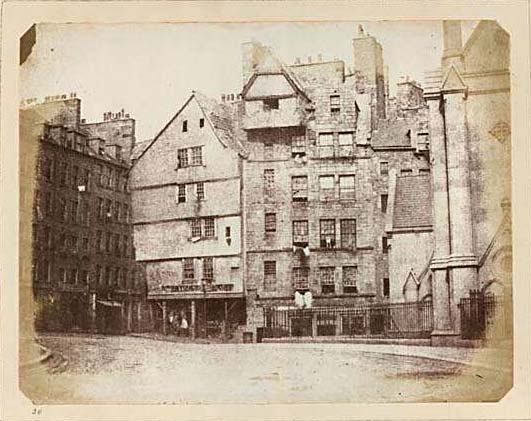 © Reproduced with acknowledgement to the Trustees of the National Library of Scotland