Introduction
Please keep scrolling down this page.
Museum of Edinburgh Talk
4 February, 2013

PAGE INDEX

The History of

Edinburgh Old Town & Royal Mile

in Pictures

0.

Lots of photos to see.
EdinPhoto web site.

1.

Talbot, Daguerre, Hill & Adamson, Engravings.

2.

Edinburgh Calotype Club
PSS, EPS.

3.

Dumbiedykes,
St Leonard's.

4.

Shops, Shops and Cars,
Police Boxes.

5.

Festivals and Processions,
Closes, Castle to Palace

6.

Castle to Palace

7.

Royal Mile.
From Camera Obscura,
Introduction
Lots of photos to see! - EdinPhoto web site
1.
Thank You
Thanks for the invitation.

I've not given this talk before.

Some photos are quite old; others are recent.
2.
Lots of Photos
There will be lots of photos to see in 45 mins.

I'll be moving through the photos quite fast.

Let's start now!
3.
EdinPhoto
www.edinphoto.org.uk
This is a personal site that I created to record my research into the History of Photography in Edinburgh.

It is a personal, non-commercial site.
4.
EdinPhoto
Expanded
I set up the EdinPhoto site about ten years ago.

I've added to the site just about every day over the past ten years.

The site now has over 20,000 pages, and is being viewed by over 10,000 people a day from around the world.

To find the site, search in Google for EdinPhoto or Peter Stubbs.
5.
Look Again?
- open www.edinphoto.org.uk
- type museum of edinburgh in the search field.
- follow the links.
6.
Before we begin ...
"Was anybody here 10 days ago for the talk on brewing at Caledonian Brewery by Gabi Pouso?"
I really enjoyed the talk, but unfortunately Gabi's PowerPoint presentation was not compatible with the PC here, so we were not able to see her pictures of the copper mash tuns, the hops or the ale fermenting at Caledonian Brewery.

However, Caledonian Brewery is one of the places that I visited about 20 years ago as part of a personal photographic project, photographing 'People at work in Edinburgh' - so I thought you might like to have a quick look at some of the photos that I took there, in 1993.

Here they are:
Scottish & Newcastle Brewery
Fountainbridge
Fountainbridge Murals and Scottish & Newcastle Brewery - 1993
© Copyright: Peter Stubbs. Please contact peter.stubbs@edinphoto.org.uk Photograph taken July 3, 1993
Fountainbridge Mural - 1993
© Copyright: Peter Stubbs. Please contact peter.stubbs@edinphoto.org.uk Photograph taken July 3, 1993
Fountainbridge Mural - 1993
© Copyright: Peter Stubbs. Please contact peter.stubbs@edinphoto.org.uk Photograph taken July 3, 1993
Caledonian Brewery
Slateford
Caledonian Brewery beside the railway line at Slateford - 1993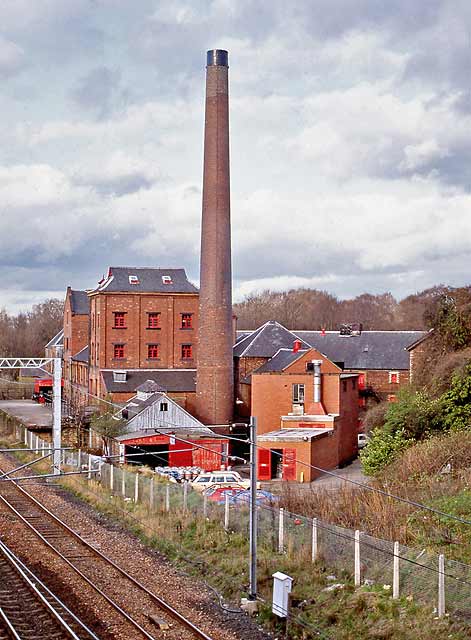 © Copyright: Peter Stubbs Photograph taken: March 1993
Caledonian Brewery - Grain - 1992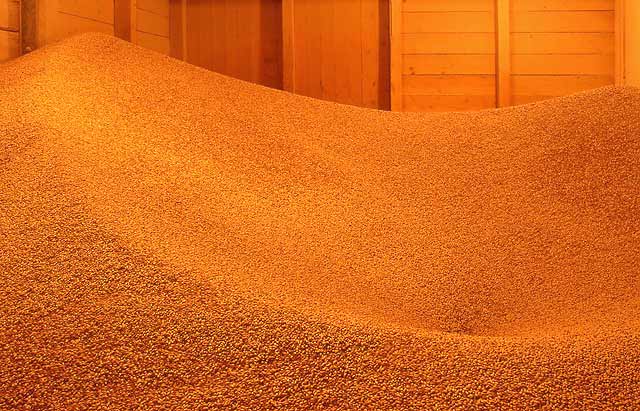 © Copyright: Peter Stubbs Photograph taken January 16, 1992
Caledonian Brewery - Hot mash in the copper tuns - 1992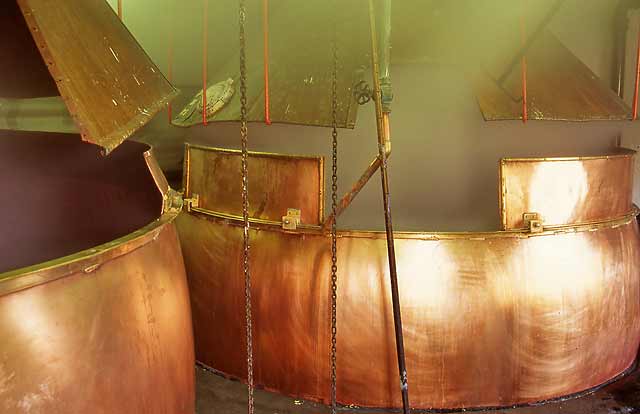 © Copyright: Peter Stubbs Photograph taken: February 19, 1992
Filling the Copper Tun with Hot Mash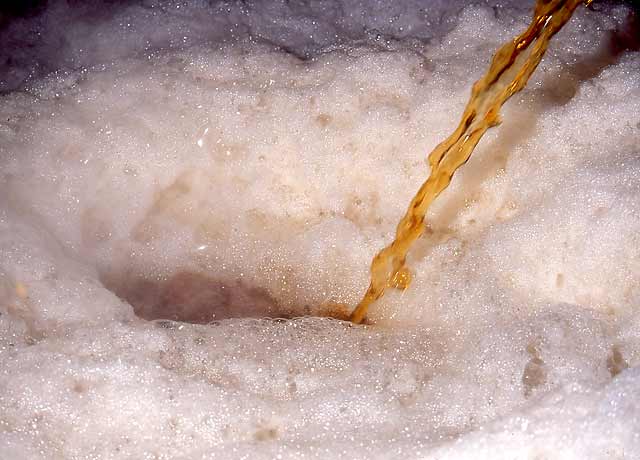 © Copyright: Peter Stubbs Photograph taken March 2, 1993
Caledonian Brewery - Adding Hops - 1993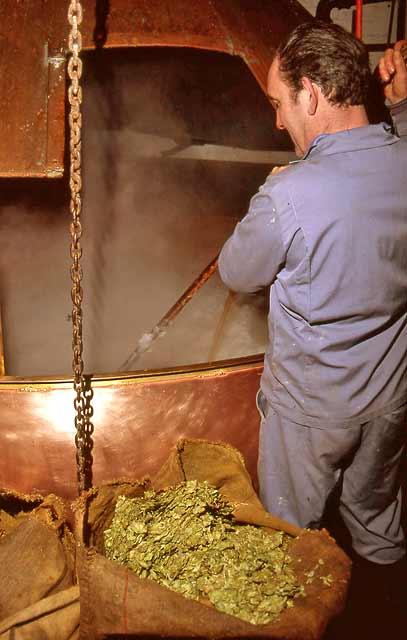 © Copyright: Peter Stubbs Photograph taken 2 March 1993
Caledonian Brewery - Brew Fermenting - 1992
© Copyright: Peter Stubbs Photograph taken February 19,, 1992
End of Page 0
Museum of Edinburgh Talk
4 February, 2013

PAGE INDEX

0.

Lots of photos to see.
EdinPhoto web site.

1.

Talbot, Daguerre, Hill & Adamson, Engravings.

2.

Edinburgh Calotype Club
PSS, EPS.

3.

Dumbiedykes,
St Leonard's.

4.

Shops, Shops and Cars,
Police Boxes.

5.

Festivals and Processions,
Closes, Castle to Palace

6.

Castle to Palace

7.

Royal Mile.
From Camera Obscura,

Peter Stubbs, Edinburgh
Web site: www.edinphoto.org.uk