1895
Here is a photograph by O'Keefe that appeared in the December 1895 edition of The Practical Photographer.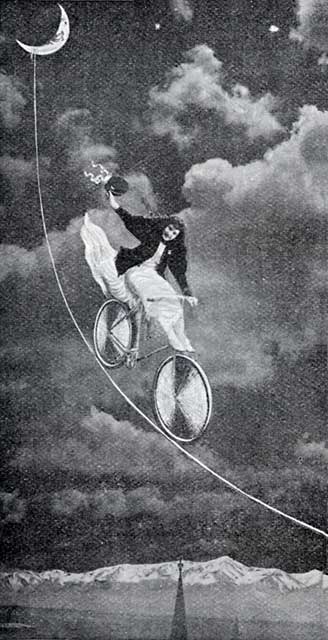 © Reproduced from The Practical Photographer, Dec 1895, p.379
with acknowledgement to Edinburgh Photographic Society.
The journal commented:
"The New Woman", fresh from the moon, illustrates a branch of photography not much practised on this side of the water.
Messrs O'Keefe & Stockdorf, of Leadville, Colorado, have found it a distinct acquisition to their business.