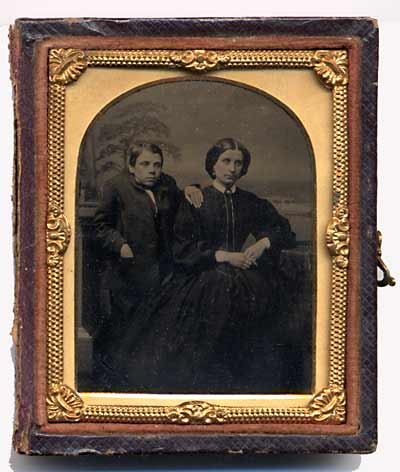 © Copyright: For permission to reproduce, please contact peter.stubbs@edinphoto.org.uk
Here is a small ambrotype, measuring about 2 ins. x 2.5 ins.
In many cases the photographer is no longer known, but here the name and address appears on the back of the photo when it is removed from the mount. This also reveals the method of mounting the photo into its pinchbeck metal mount.