William Henry Fox Talbot
Photograph
by
John Moffat
Photograph by John Moffat - May 1864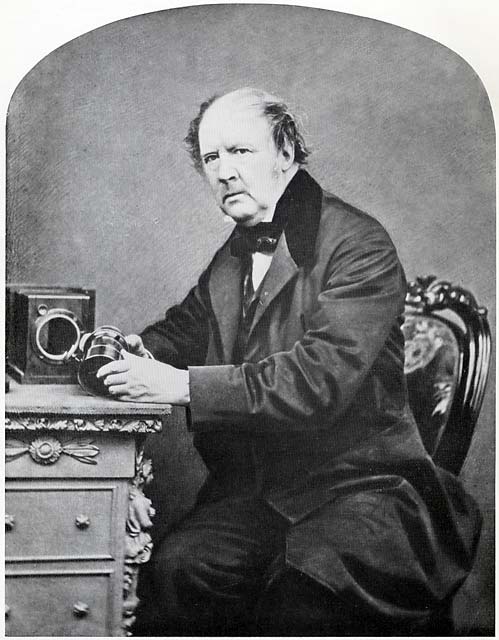 © Reproduced from the National Museum of Photography, Film and Television collection,
by courtesy of the Science and Society Picture Library. Click here for link to web site.
Photograph
Talbot was invited to John Moffat's studio in Princes Street Edinburgh when the two men met at a Meeting of the Photographic Society of Scotland held in Edinburgh in 1864.
Here (above) is the photograph taken by John Moffat
Engraving based on John Moffat Photo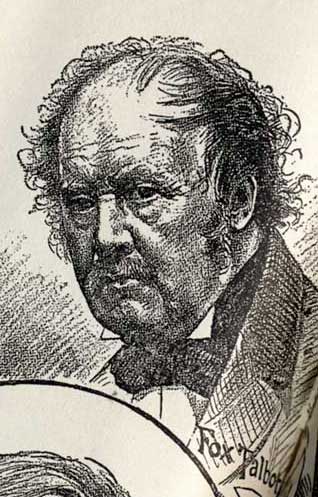 © Reproduced by courtesy of Edinburgh Photographic Society
Engraving
The engraving (above) is one of a thirteen portraits of Fathers of Photography, all published in the August 1891 Supplement to The Practical Photographer.
This engraving was based on a photograph of Talbot (top of page) taken by John Moffat