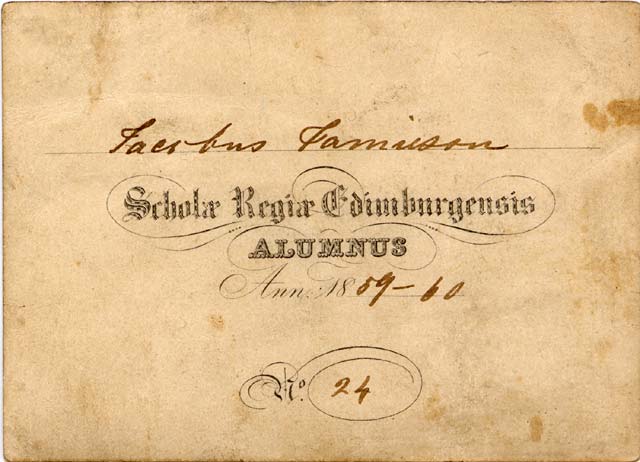 © Copyright: Peter Stubbs - please contact peter.stubbs@edinphoto.org.uk
Here is the back of Scholar's Pass No 24, issued for the year 1859-60 to Jacebus Jamieson. This pass is about 12.5cm x 9 cm - almost postcard size.
Please click on the image below to see the front of this pass.