Corstorphine Heritage Centre
(The Dower House)
St Margaret's Park, Corstorphine High Street, Edinburgh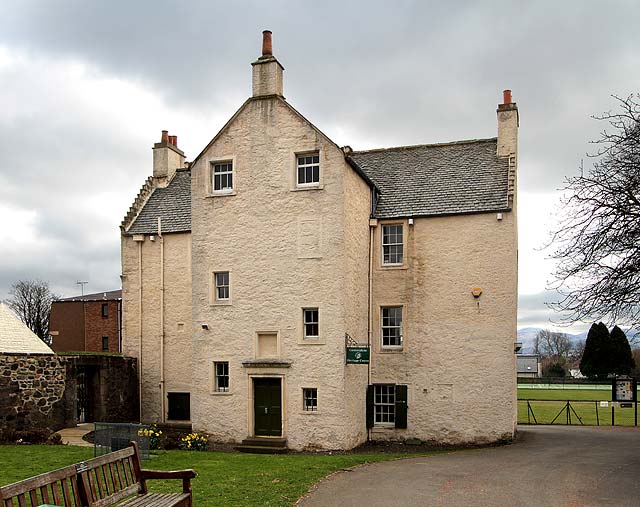 © Copyright: Peter Stubbs - please contact peter.stubbs@edinphoto.org.uk Photograph taken March 22, 2011
Corstorphine Heritage Centre
Early History
Corstorphine Heritage Centre has been known for most of its life as 'The Dower House)'. It is in the NE corner of St Margaret's Park, Corstorphine High Street.
It was built around 1660 as a two-storey 'L shaped' building, but was extended to become 'T shaped' and a third floor was added in the early-18th Century. Source: 'The Buildings of Scotland - Edinburgh' (John Gifford et al).
Recent History
The Corstorphine Trust was formed in 1970 and moved into Corstorphine Heritage Centre in the early-1990s, after negotiating a long-term lease for the building from the City of Edinburgh Council. The centre is now used regularly by local groups for meetings, and the trust has set up a Museum that includes local items and photographs from the past.
Source: Corstorphine Heritage Trust leaflet and Application for Membership..
Corstorphine Heritage Trust Museum
Here are a couple of items from the Museum: