Old Album
Below are 8 of the photos from an old album that was sold in a jumble sale at Portobello, a few years ago. They appear to be photos taken for Leith Council in the years leading up to the amalgamation with Edinburgh.
I took photos from the same locations recently.
- In some cases practically none of the original scene remains.
- In other cases, very little appears to have changed over the intervening hundred years.
___________________________________
A
Removed March 1910
© Reproduced with acknowledgement to Archie Foley, Joppa, Edinburgh
Site of Lower Drawbridge - 2005
© Copyright: Peter Stubbs - please contact peter.stubbs@edinphoto.org.uk Photo taken: October 31, 2005
___________________________________
B
Upper Drawbridge, Leith - 1910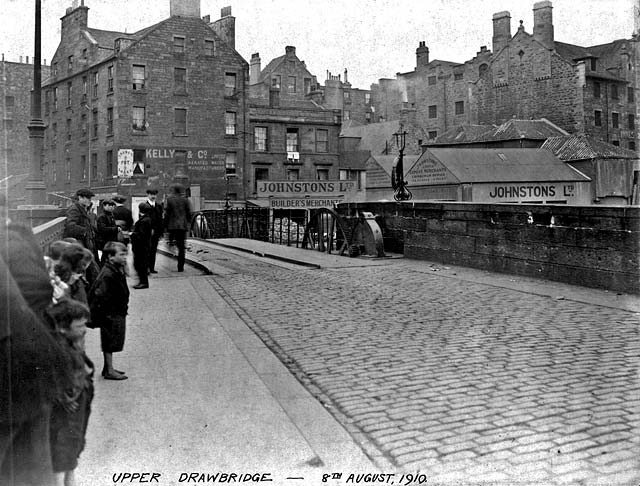 © Reproduced with acknowledgement to Archie Foley, Joppa, Edinburgh
Sandport Place Bridge, Leith - 2011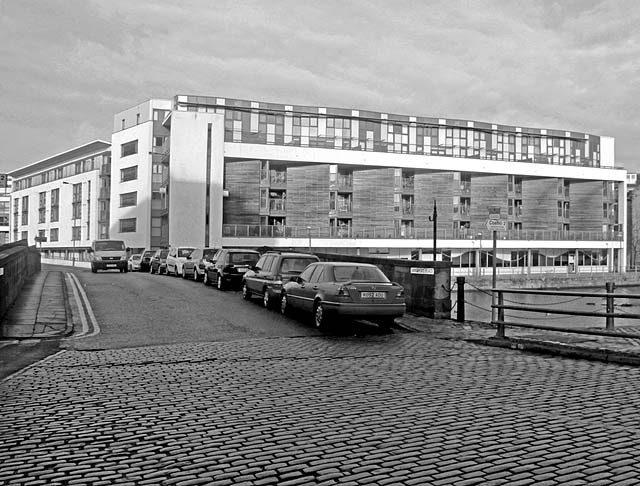 © Copyright: Peter Stubbs - please contact peter.stubbs@edinphoto.org.uk Photo taken: January 21, 2011
___________________________________
c
Upper Drawbridge, Leith - 1910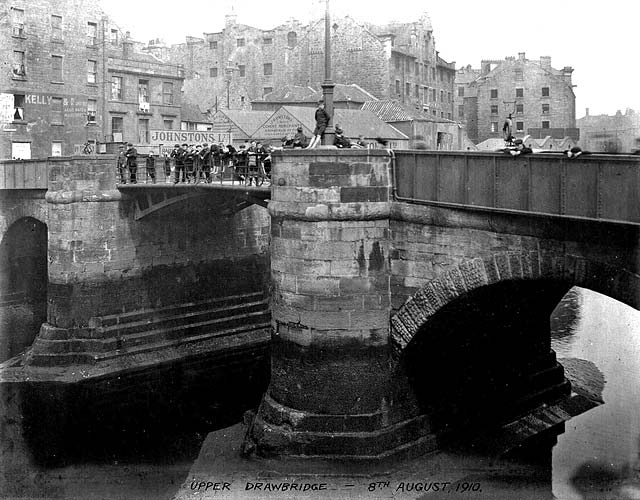 © Reproduced with acknowledgement to Archie Foley, Joppa, Edinburgh
Sandport Place Bridge, Leith - 2011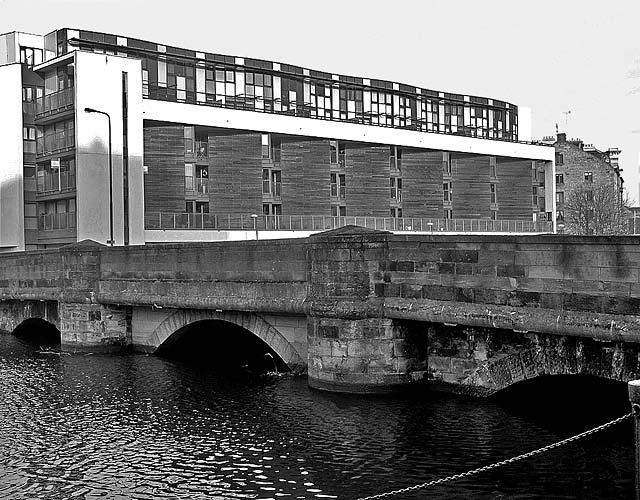 © Copyright: Peter Stubbs - please contact peter.stubbs@edinphoto.org.uk Photo taken: January 21, 2011
___________________________________
D
Junction Bridge - Bridge Widening - 1910
© Reproduced with acknowledgement to Archie Foley, Joppa, Edinburgh
Junction Bridge - 2011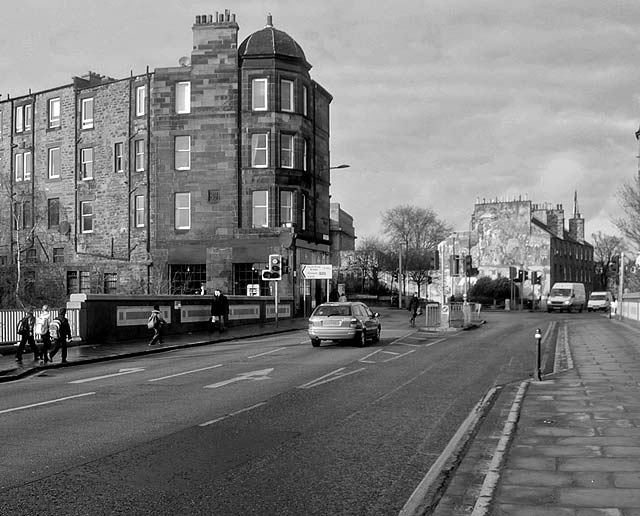 © Copyright: Peter Stubbs - please contact peter.stubbs@edinphoto.org.uk Photo taken: January 21, 2011
___________________________________
E
Junction Bridge - Bridge Widening - 1909
© Reproduced with acknowledgement to Archie Foley, Joppa, Edinburgh
Junction Bridge - 2011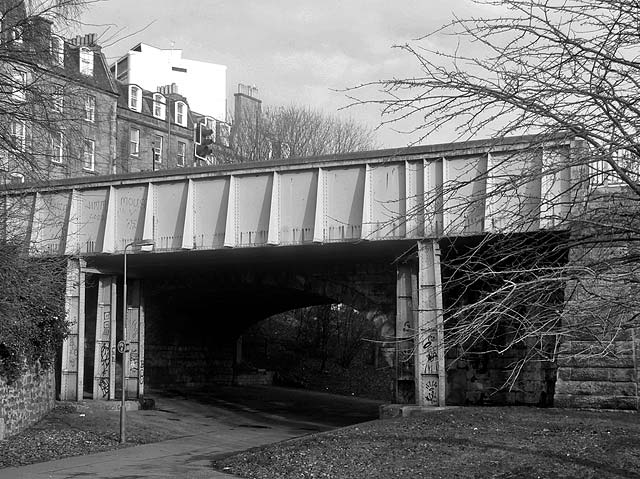 © Copyright: Peter Stubbs - please contact peter.stubbs@edinphoto.org.uk Photo taken: January 21, 2011
___________________________________
F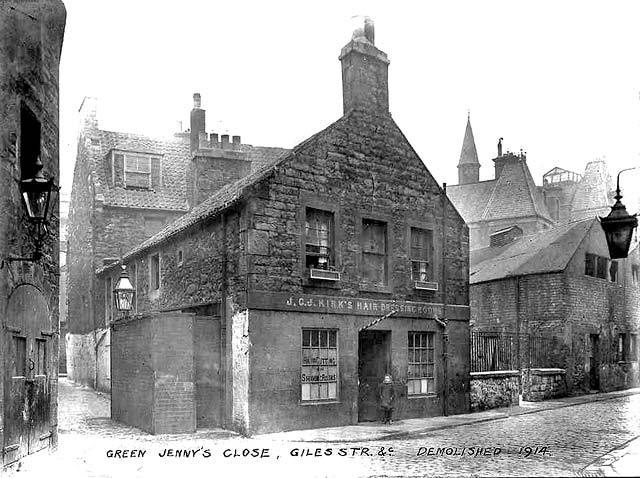 © Reproduced with acknowledgement to Archie Foley, Joppa, Edinburgh
Site of Jenny Green's Close - 2011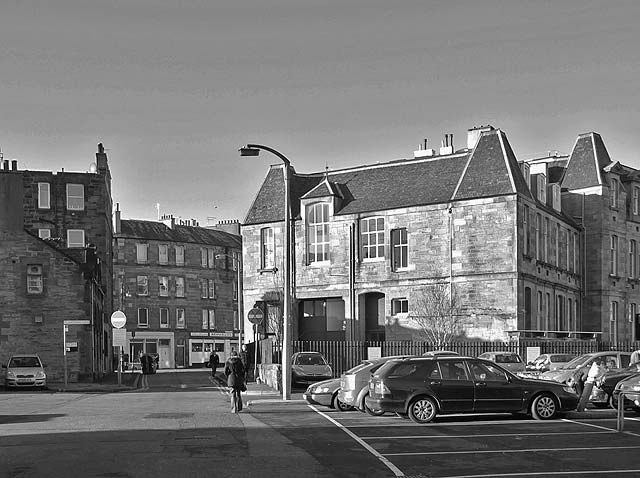 © Copyright: Peter Stubbs - please contact peter.stubbs@edinphoto.org.uk Photo taken: January 21, 2011
___________________________________
G
The corner of St Andrew Street and Sheriff Brae
Demolished 1915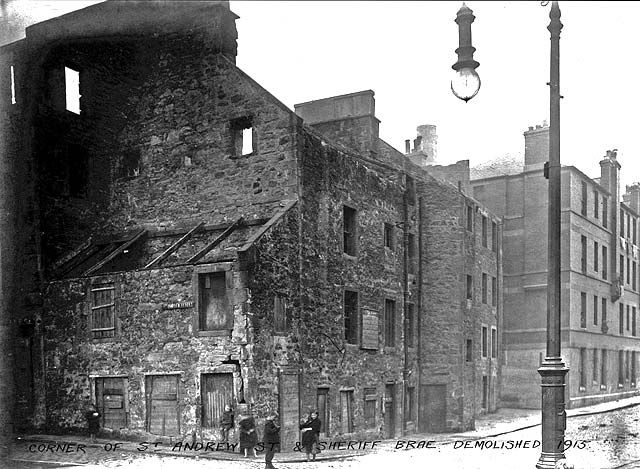 © Reproduced with acknowledgement to Archie Foley, Joppa, Edinburgh
The corner of Parliament Street (formerly St Andrew Street) and Sheriff Brae
2011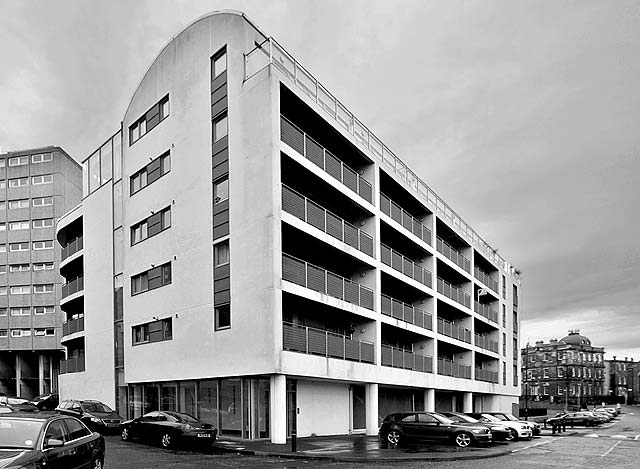 © Copyright: Peter Stubbs - please contact peter.stubbs@edinphoto.org.uk Photo taken: January 25, 2011
___________________________________
H
Demolished 1915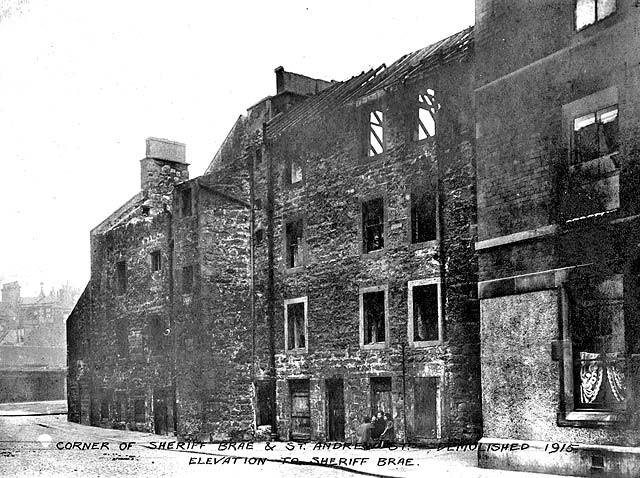 © Reproduced with acknowledgement to Archie Foley, Joppa, Edinburgh
2011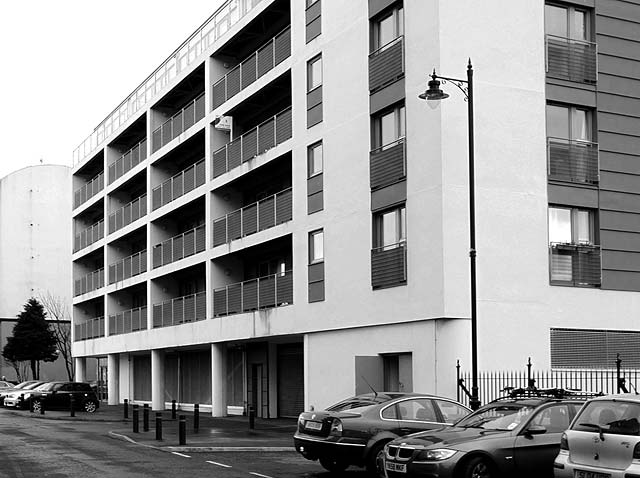 © Copyright: Peter Stubbs - please contact peter.stubbs@edinphoto.org.uk Photo taken: January 25, 2011