477B Lawnmarket
Door at the Back of Gladstone's Land
477B Lawnmarket - 1970s
© Reproduced with acknowledgement to Al Lorentzen, Inverness, Illinois, USA
Photograph of the door of
477B Lawnmarket
1970s Photo
In expressing the view that the photo above was taken James' Court, looking SE towards 477B Lawnmarket, Graham Ferguson commented:
"The roughly triangular indent in the wall to the right of the door is the clincher for me."
Graham Ferguson, Saudi Arabia: September 4, 2010
2010 Photo
I took a photograph of this feature earlier this evening. See below.
Peter Stubbs: September 8, 2010
477B Lawnmarket - 2010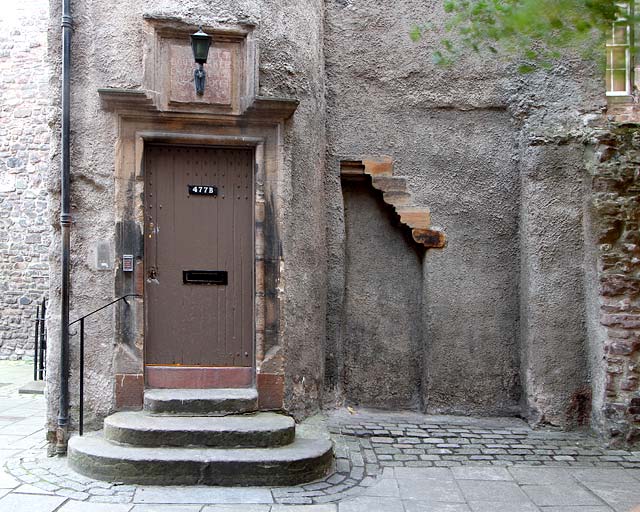 © Copyright: Peter Stubbs - please contact peter.stubbs@edinphoto.org.uk Photograph taken: September 8, 2010
Zoom-in
Please click on the thumbnail image below to zoom-in and read about the sign above the door: