Valentine & Sons
Board Game
'To Berlin'
Board Closed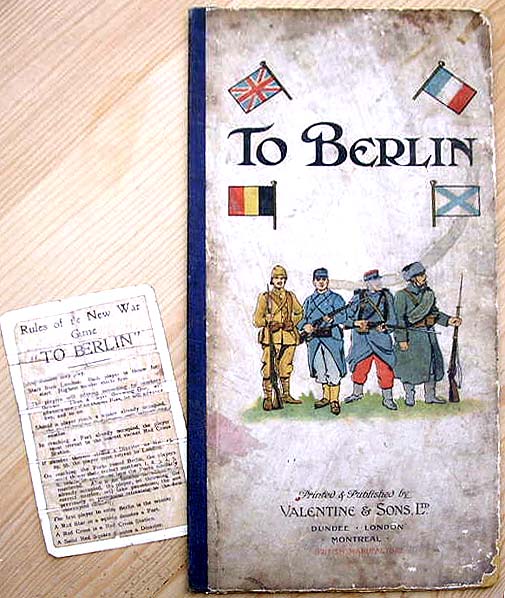 © Reproduced with acknowledgement to K Pickard, North Yorkshire, England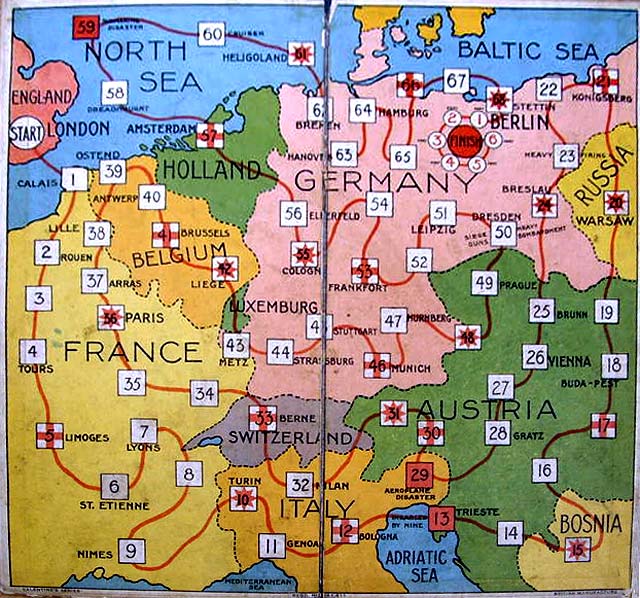 © Reproduced with acknowledgement to K Pickard, North Yorkshire, England
Board Game
To Berlin
Thank you to K Pickard for telling me about his board game, 'To Berlin', printed and published by Valentine & Sons Ltd., Dundee, London &, Montreal, and for allowing me to reproduce photos of this game.
Acknowledgement: K Pickard: September 22+24, 2011
What is known about this Game?
If you know when this game was produced, or anything else about the name, please email me, then I'll pass on your message to K Pickard.
Thank you.
Peter Stubbs, Edinburgh: September 24, 2011