Merchant Navy
Memorial
The Shore, Tower Place, Leith
Looking NE towards the Merchant Navy Memorial at The Shore, Leith
In the background: ON THE LEFT: Tower Place. ON THE RIGHT: Malmaison Hotel.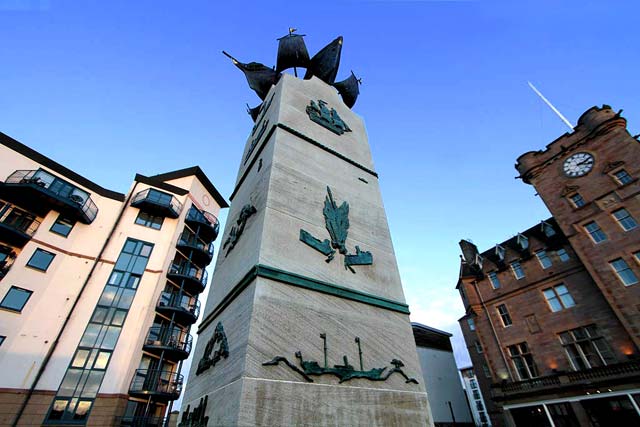 © Peter Stubbs - please contact peter.stubbs@edinphoto.org.uk Photo taken; November 19, 2010
The Shore, Tower Place, Leith
Merchant Navy Memorial
The light sandstone column in this photo is a newly erected memorial (November 2010) to Merchant Navy and other sailors who have lost their lives in wartime and peacetime.
More Photos
Please click here to see more photos of the Merchant Navy Memorial
or click on this thumbnail image to see another photo of this memorial with The Malmaison Hotel in the background: