Polton Farm Sign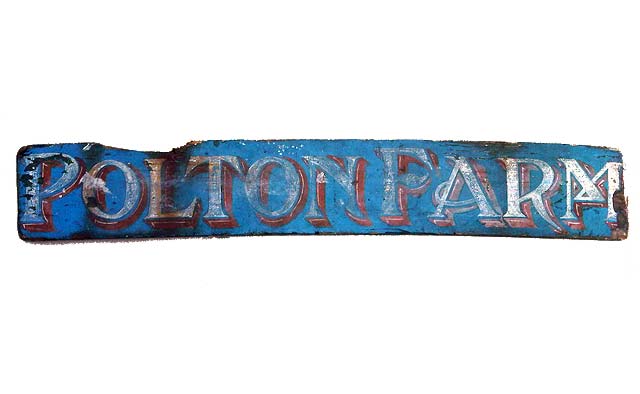 © Peter Pringle, Bonnyrigg, Midlothian, Scotland
Polton Farm
Thank you to Peter Pringle, one of the Pringle family who lived at Polton Farm, for contacting me.
Peter wrote:
Polton Farm Sign
"My brother found this Polton Farm sign in his shed recently."
Peter Pringle, Bonnyrigg, Midlothian, Scotland: February 27, 2012
That sign might bring back memories to a few people.
The sign has an interesting style of lettering. Look at the 'M' of 'FARM' !
Please click here to read recollections of Polton Farm