Deep Sea Water Coaling Berth in the 1930s
Granton had three 25-ton coaling cranes. Each could ship 300 tons of coal per hour
What was the building in the background with the old lorries parked in front of it?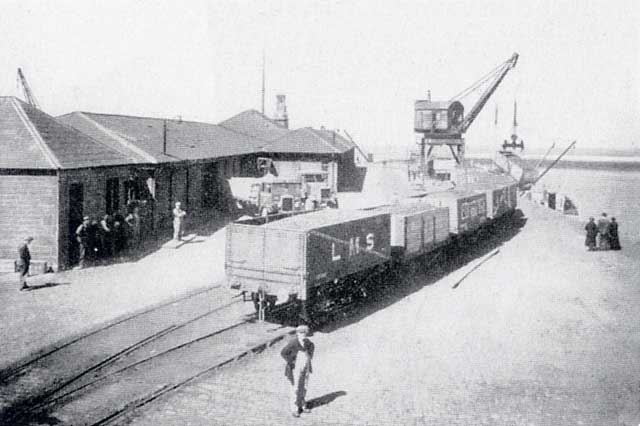 © Reproduced with acknowledgement to Buccleuch Estates and to Argyll Publishing
Granton Harbour
Thank you to Patrick Hutton, Edinburgh, who wrote:
"More fascinating photos. I think the one with the group of buildings and the lorries is the Middle (Victoria) Pier, with crane No 2
and the other is on the Western Pier - ie crane No 3."
Patrick added:
"My only caveat: I can't quite make the railway lines match to the map. The Middle Pier shows lines converging, and the Western Pier has lines diverging, but only the latter seems to fit the map.
Perhaps the sidings were later modified on the Middle Pier to better serve the new coal conveyor marked as 'under construction' on the 1937 map."