Portrait by
John Horsburgh (1835-1924)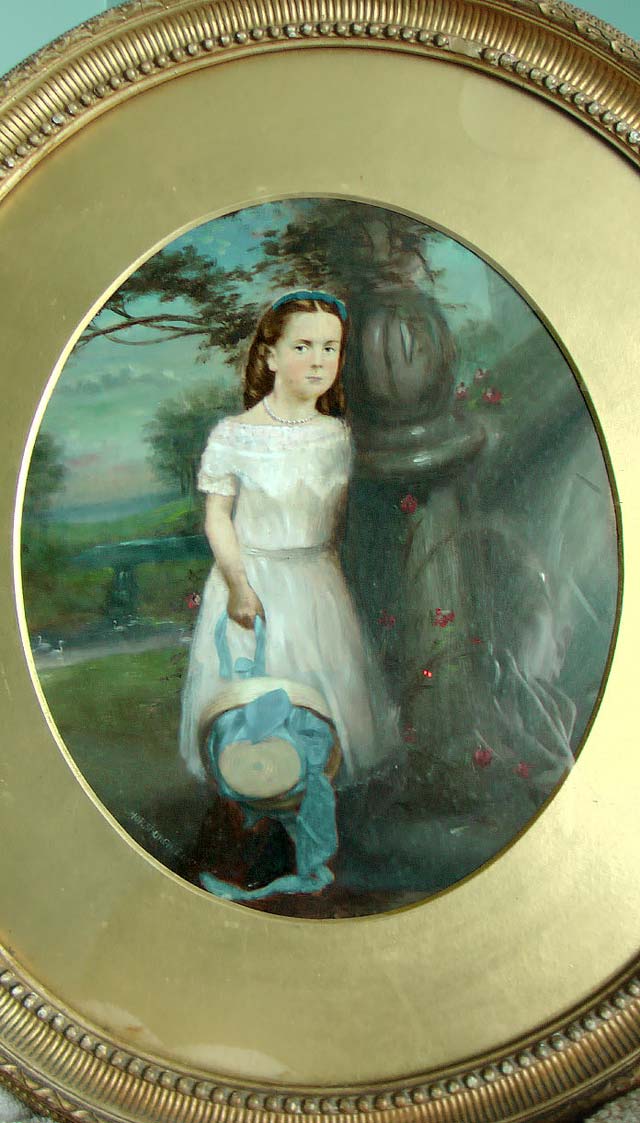 © Reproduced with acknowledgement to Mike Balcom-Vetillo, Earlville, Illinois, USA
Notes on the Back of the Portrait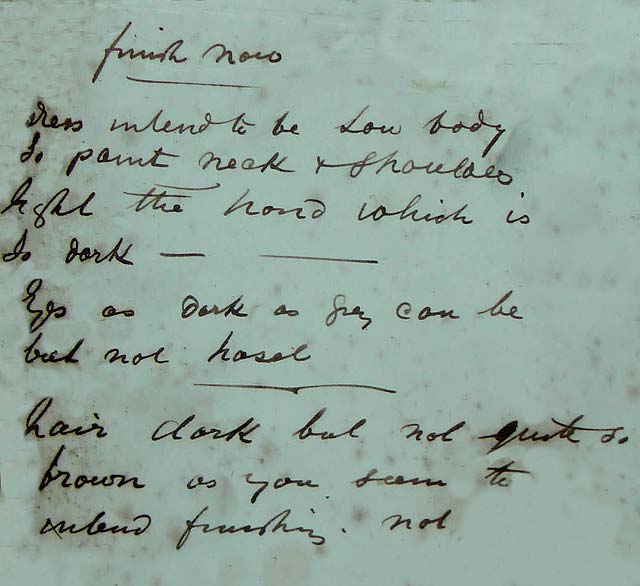 © Reproduced with acknowledgement to Mike Balcom-Vetillo, Earlville, Illinois, USA
Portrait by Horsburgh
Thank you to Malcolm W Ewen for sending me two images of a painting by John Horsburgh (1835-1924) that he acquired recently.
John wrote:
Portrait of a Little Girl
"I was particularly interested to read the extensive information about John Horsburgh above.
My wife and I went to an auction recently which was held in Holland House on Papa Westray. There, we purchased, by way of a silent auction, a painting, believed to be by John Horsburgh, 1835-1924.
We bought the painting, which cost us £35, because we liked it, and also because it appeared to be an original work of art.
Notes on the Back of the Photo
The painting is on cardboard and, interestingly, there is writing on the back of the picture which may be notes made by the artist to himself.
The sitter is unidentified, although my thought is, she may be a member of the wealthy Orkney landowning Traill family who owned Holland House where the picture was found.
The painting itself is approx. 12 ins x 10 ins, and it sits in an oval frame measuring 20 ins by 18 ins.
Comments Please
I would very much welcome any comments on this charming picture.
Malcolm W Ewen, North Queensferry, Fife: September 9, 2011