Sidney Charles Salmon was the youngest of five children, all born at Ashford in Kent. He worked at the Woolwich Arsenal as a young man. Around 1887, he moved from Glasgow to Edinburgh where he founded St Margaret's Church (Church of England).
He was an EPS member during the 1887-88 session, and was a professional photographer at Corstorphine, now part of the western suburbs of Edinburgh,1887-1918.
Local history photographs taken by SC Salmon form an important part of the historical records held by the Corstorphine Trust. These include the photograph, below, of his own studio.
Manse Road Corstorphine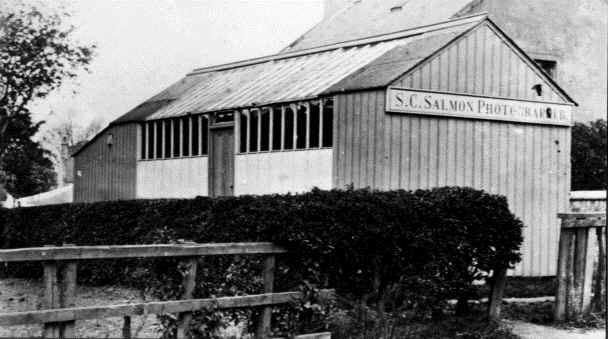 © Reproduced with the permission of The Corstorphine Trust, Edinburgh
SC Salmon is believed to have had a previous business, which he left due to a disagreement with his partner. [Des:LOB]