St Aidan's Church
Locations
"I've been following the St. Aidan's trail. A bit of confusion has crept in to the location and photos of the church. I can't help with a photo of the church as it would have been in 1952, but I do know that the current St Aidan's church - the one in these photos - is not the church in question."
"I grew up a stone's throw from St Aidan's in the late-1950s and 1960s. It was located on the southern side of Stenhouse Drive between Stenhouse Grove and Stenhouse Place. It was a large, dark-red brick building.
I've indicated the locations of the old and curent St Aidan's church buildings on this extract from a 1955 map.
The current St. Aidan's church had a different name when I was a child.
Stephen McMahon, Munich, Germany: February 16, 2012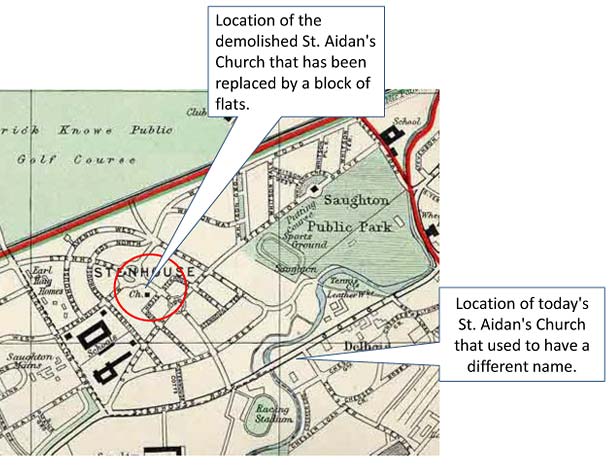 © Reproduced with acknowledgement to Stephen McMahon: