James Clark's School
The school opened in 1919 and finally closed on June 23, 1972. It was named after Lieutenant Colonel James Clark CB, KC who commanded the 9th Argyll & Sutherland (Dunbartonshire) Highlanders.
James Clark was Chairman of the Edinburgh School Board when he volunteered for action in 1914 at the age of 55. He was killed in action in 1915.
James Clark's School - 2008 - now converted to housing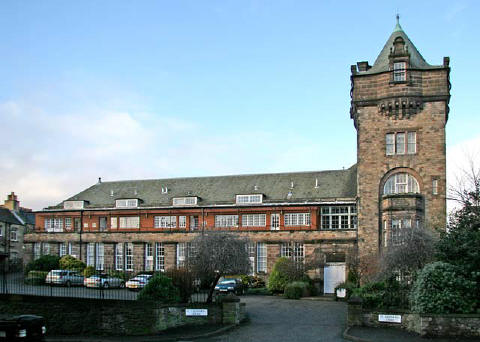 © Peter Stubbs peter.stubbs@edinphoto.org.uk Photo taken January 7, 2008
James Clark's School Class - 1966
© Reproduced with acknowledgement to Jean Rae, Southside, Edinburgh