Looking to the west along West Crosscauseway
towards Chapel Street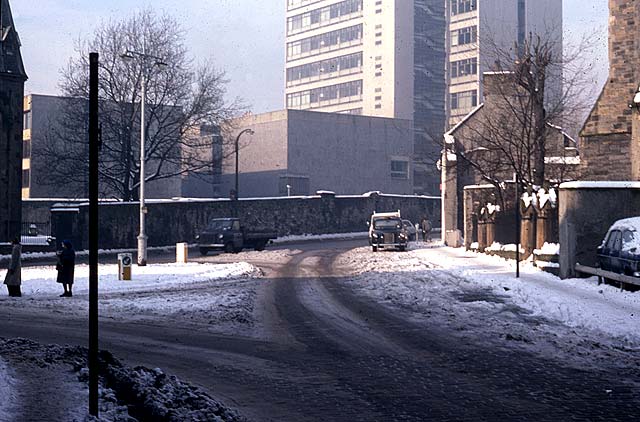 © David Gordon, owner of 'Now & Then', old toy and antique shop, West Crosscauseway, Edinburgh Colour slides, taken winter 1977-78
West Crosscauseway
1978
Thank you to David Gordon for allowing me to reproduce this photo that he took, as a colour slide, in the winter of 1977-78.
1900
The building below is the one on the extreme right of the picture above.
The image below has been taken from an old glass slide.