1959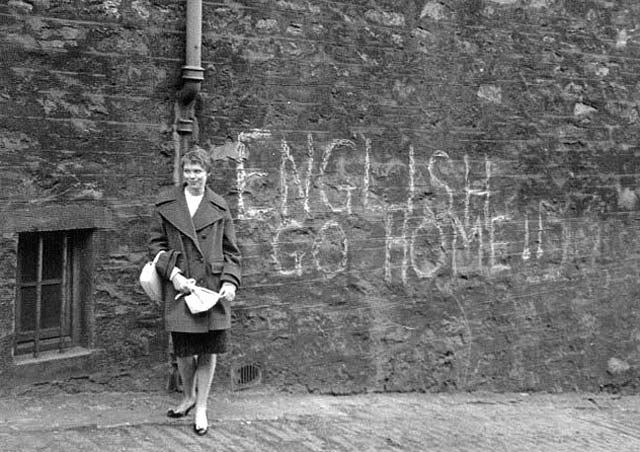 © Reproduced with acknowledgement to Al Lorentzen, Inverness, Illinois, USA (RAF Kirknewton, 1959-62)
Ramsay Lane
Thank you to Al Lorentzen for allowing me to reproduce the photograph above.
It's a long time since I last saw that slogan anywhere in Scotland!
Al wrote:
Ramsay Lane
"Here is a photo of a friend from the Comely Bank area. I took the photo in 1959, as we were walking up Ramsay Lane on our way to Edinburgh Castle."
Al Lorentzen, Inverness, Illinois, USA (RAF Kirknewton, 1959-62): August 10, 2011