Lower Granton Road
close to Granton Square
Postcard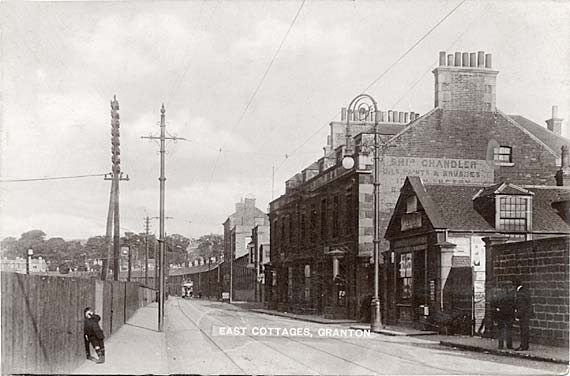 © Copyright: For permission to reproduce, please contact peter.stubbs@edinphoto.org.uk
Zoom-in to detail on the postcard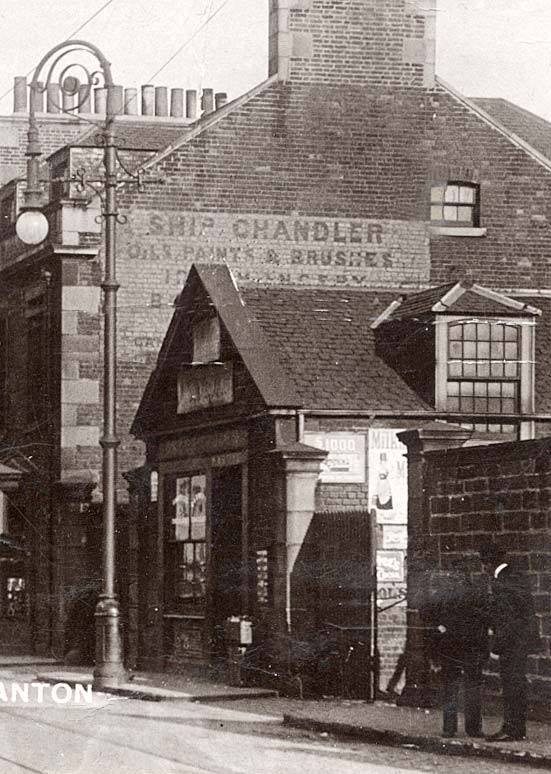 © Copyright: For permission to reproduce, please contact peter.stubbs@edinphoto.org.uk
Lower Granton Road
close to Granton Square
Looking west
The card was posted in 1917.
The view looks to the east along Lower Granton Road from a point near Granton Square. The railway from Granton Harbour to Trinity station, about half a mile to the east, runs behind the fence on the left, with Granton Eastern Harbour further left, beyond the railway.
Looking south-west
The houses in the distance in the photograph above can also be seen in this view from Granton Harbour.
Looking north
This engraving from the 19th century looks down on the the railway (close to the point where the large photograph above was taken from) with Granton Eastern Harbour behind.