Burns Statue
On the corner of Constitution Street and Bernard Street, Leith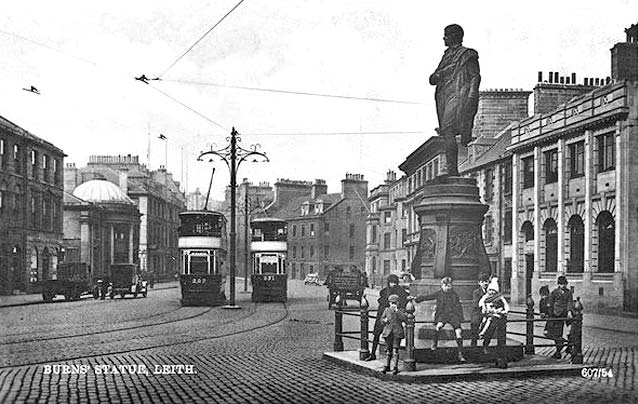 © Reproduced with acknowledgement to the National Tramway Museum, Crich, Derbyshire, England
Burns Statue
The View
This Photo is of the Burns Statue, at the corner of Constitution Street and Bernard Street, Leith. The statue is close to one of the entrances to Leith Docks.
A group of children has gathered around the statue. There are two trams, two old lorries and a horse and cart in the photo. When might this photo have been taken?
The Publisher
I don't know the publisher of this post card. I have only seen the front of the card. The lettering and numbering on the card is quite distinctive, so a little further research (or turning over the card if I could find another copy of it) might reveal who the publisher was.