Edinburgh at Work
Chapham Inveresk
Envelope Manufacturers, McDonald Road, Edinburgh
1991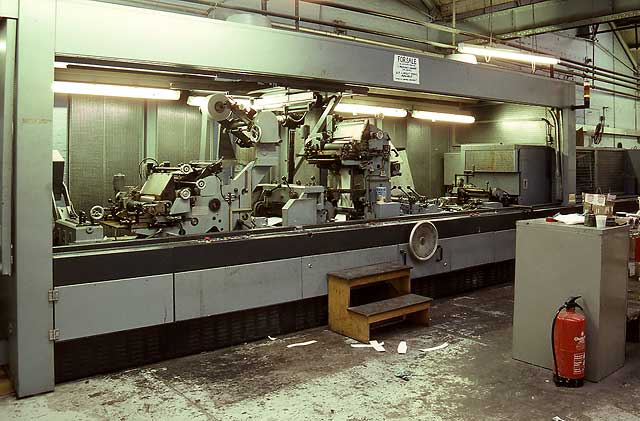 © Copyright: Peter Stubbs Photograph taken October 28, 1991
Chapham Inveresk
The Company
Chapman Inveresk works in McDonald Road produced envelopes until the works closed on December 18, 1991.
At the time of my visit on October 28, 1991. Some of the machinery had already been moved to new premises in Lanarkshire.
Machinery - For Sale
The notice on the machine here reads:
FOR SALE
An Envelope Machine
....?....
HP + CREDIT TERMS AVAILABLE
...........?............
Lighting
The lighting conditions were not ideal for colour photography here. There was a mix of lighting, predominantly fluorescent that gave a deep green cast in some areas. Other areas were quite dark as the lighting appeared to have stopped working.