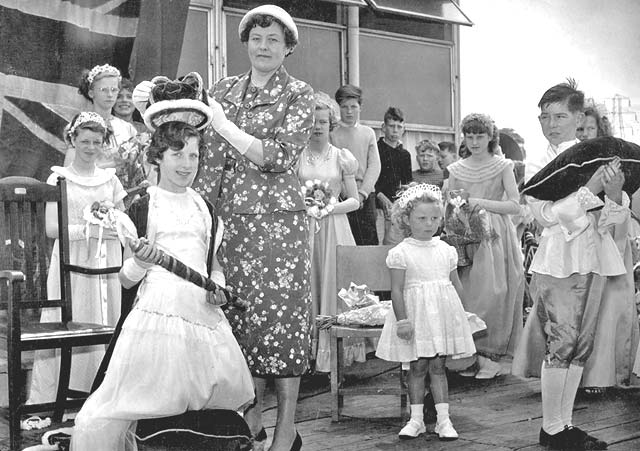 © Reproduced by courtesy of Evening News. Click here for web site details.
Recollections
1.
Gill Colthart (née Foster)
Thank you to Gill Colthart who wrote
Moredun Gala
"Here is a photo of the Moredun Gala. I think the year was 1957.
I was the gala queen and the crowning was done by Nurse Anderson (the local health visitor). The crowning was in the grounds of Fernieside school."
Gill Colthart (née Foster): October 10+25, 2011