Inverleith Church
Boys' Club
1946-47
Camp in the Eildon Hills above Melrose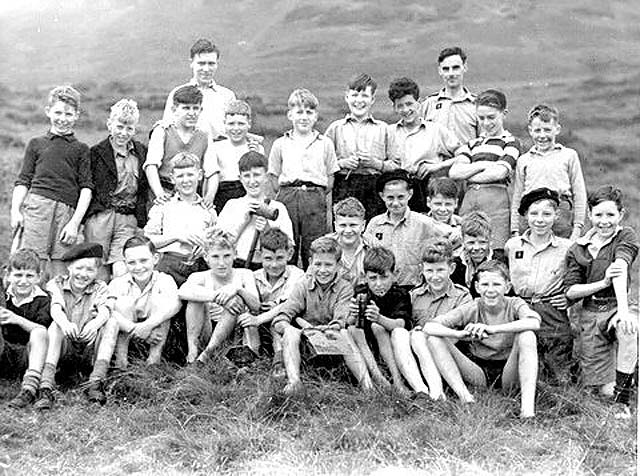 © Reproduced with acknowledgement to Ian C Purves, Waterdown, Ontario, Canada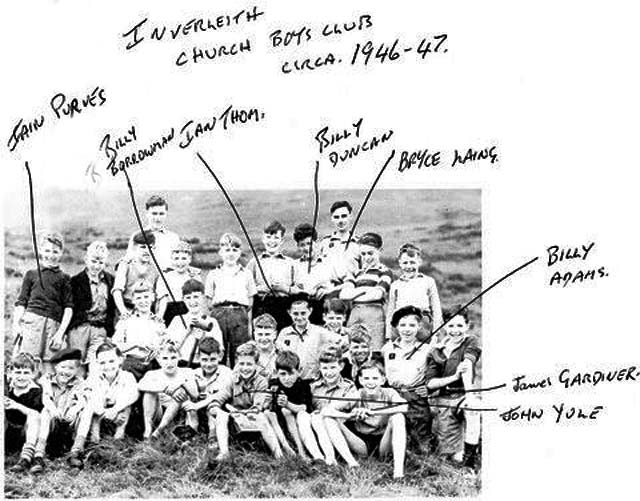 © Reproduced with acknowledgement to Ian C Purves, Waterdown, Ontario, Canada
Inverleith Church Boys' Club
Thank you to Ian C Purves for allowing me to reproduce the photograph above, together with his key to the photo.
Ian wrote:
"I believe this photo was taken about 1946-47. It shows the Inverleith Church Boys Club at camp in the Eildon Hills high above Melrose.
It would be of interest if some of your readers could fill in some more of the names, since they all lived in the Granton, Wardie and Goldenacre areas."
Ian C Purves, Waterdown, Ontario, Canada: October 18, 2011