Burns Family girls and friends - Around 1966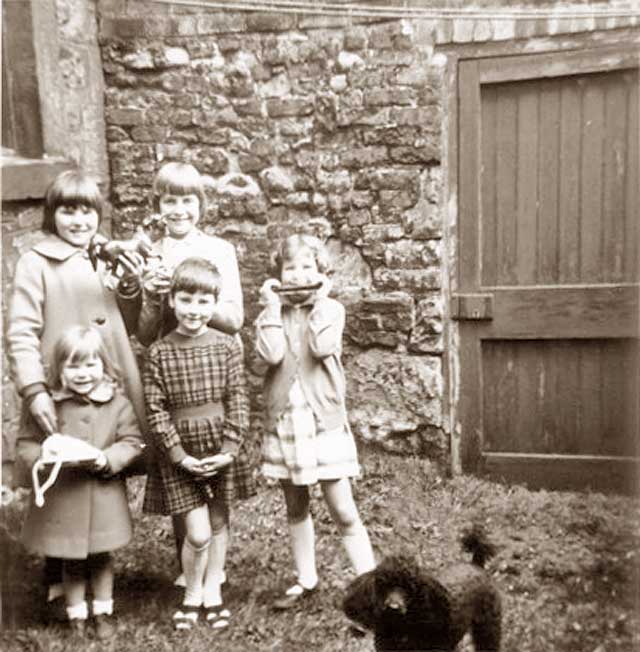 © Reproduced with acknowledgement to Pamela Hunter. Pamela is the girl front-left in this photo.
160 Canongate.
Thank you to Pamela Hunter (née Burns) for sending me this photograph, taken in the small back garden at 160 Canongate.
Pamela wrote:
"The girls in this photo are:
BACK ROW (L to R): Heather Burns, girl (name not known)
FRONT ROW (L to R): Pamela Burns, Gail Grant, Christina Burns.
The black poodle, Buttons, belonged to my Aunt Rene and Uncle Alex Burns from 160 Canongate, whose back garden we were playing in."
Pamela Hunter (née Burns), near Pathhead, Midlothian, Scotland: February 3, 2009