1960s Group
'The Andy Russell Seven'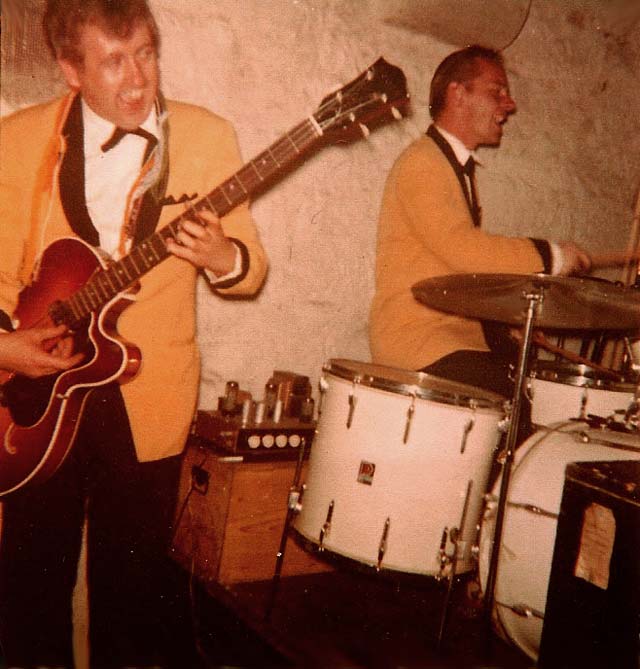 Reproduced with acknowledgement to Andy Wishart, leader of the Andy Russell Seven band
© The photographer, Rab Craig, Penicuik, Midlothian, a cousin of the drummer, Dave Ewart
'The Andy Russell Seven'
The Place
Thank you Andy Wishart, leader of The Andy Russell Seven for providing this photograph of his band, taken at The Place in the 1960s.
In this photo are (left to right):
- Sam Wilson: bass guitar
- Dave Ewart: drums
Andy Wishart, Staffordshire, England: February 26, 2009
The Place - More Photos
The photograph at the top of this page is one of four photos taken on the same evening at The Place.
Here are the other three:
The Imperial Hotel
The group also had a regular booking to perform at The Imperial Hotel, Leith Walk. Please click on this link to read more about how the group got its bookings to perform at The Imperial Hotel or click on the thumbnail image below o see one of the photos of the group taken there.