Lothian Buses - Seafield Works
Albion Chassis re-bodied in the style of an old
Edinburgh Parcels Van
Edinburgh Parcels Van, built by Apprentices at Lothian Buses' Seafield Works - 2006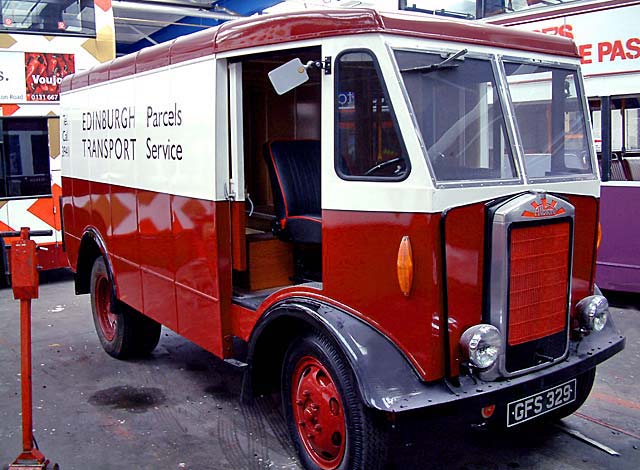 © Alistair Liddle, Bonchester Bridge, Borders, Scotland
At Scottish Vintage Bus Museum, Lathalmond near Dunfermline - Open Weekend, August 2006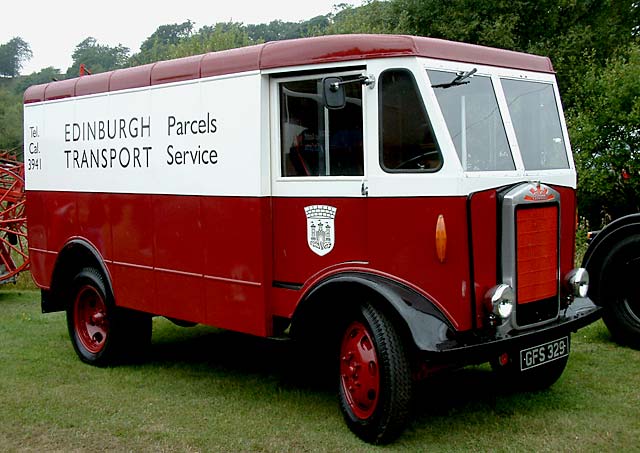 © Alistair Liddle, Bonchester Bridge, Borders, Scotland
Edinburgh Parcels Van
Thank you to Alistair Liddle, now living at Bonchester Bridge in the Scottish Borders, for sending me the two photographs above.
Alistair wrote:
"This van was built on an Albion 20/45hp chassis.
I don't know how old the chassis is but it has now had a van body put on it in the livery of Edinburgh Parcels. I understand that it was an apprentice project."
Alistair Liddle, Bonchester Bridge, Scottish Borders: November 20, 2006