Edinburgh Recollections
Men's Fashions
1955
Ian Ferri and Charlie Burns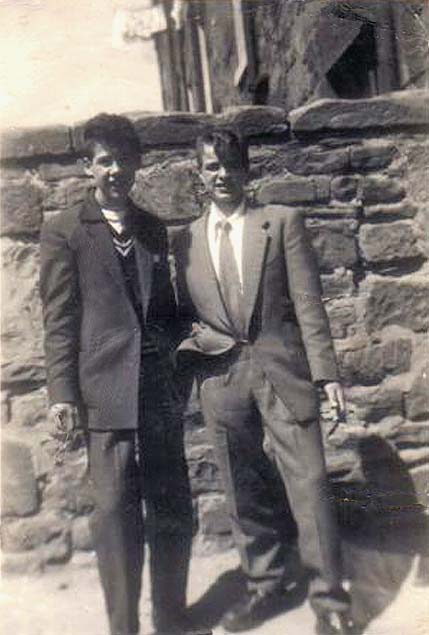 © Reproduced with acknowledgement to Frank Ferri, Newhaven, Edinburgh
Men's Fashions
Thank you to Frank Ferri who wrote:
Drape Suits
"Here is a photo of my brother, Ian Ferri, in drape suit and Tony Curtis hair cut, with his friend Charlie Burns (now deceased).
The photo was probably taken in Tenant Street, Leith, in 1955."
Please click on this link to see more photos of Men's Fashions, 1960-71.