Wardie Farm
Looking to the NE from Rosebank Road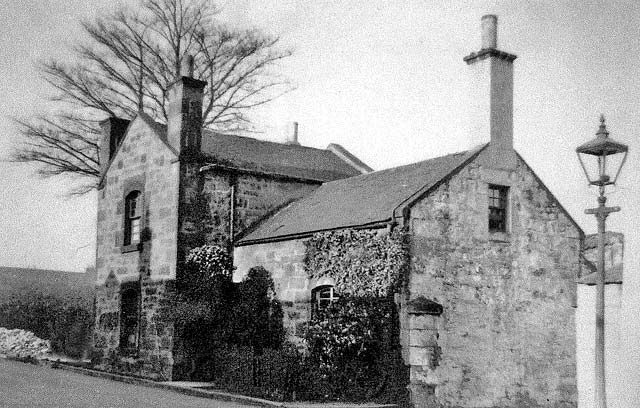 © Reproduced with acknowledgement to John Sinclair, Trinity, Edinburgh. This photo was taken by John's father around 1948-50.
The old farm has been replaced by bungalows. The tree and old gas street lamp have gone..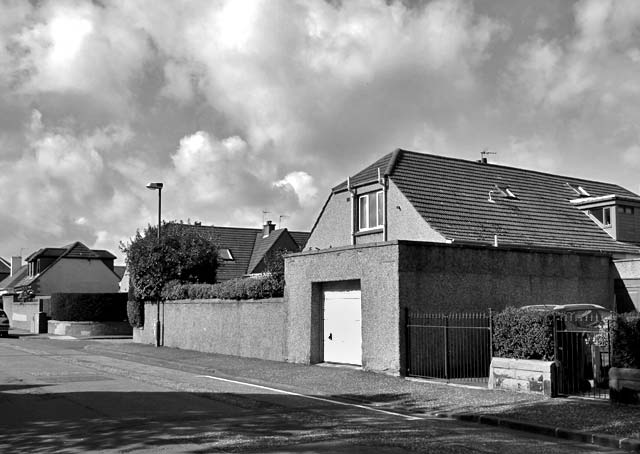 © Copyright: Peter Stubbs - please contact peter.stubbs@edinphoto.org.uk Photo taken: September 14, 2010
Wardie Farm
1948-50
Thank you to John Sinclair for allowing me to reproduce this photograph of Wardie Farm, taken by his father. John believes that the photo was probably taken around 1948-50.
The farm buildings were all demolished a few years after this photo was taken.
Another Photo
Here is another photograph of Wardie Farm, also taken by John's father. This one was taken from a little further to the west along Rosebank Road, looking towards the SW corner of Wardie Farm:
Today
Around 1955, Wardie Farm was sold to Fred Ford who had a building firm at Corstorphine. He demolished the old farm buildings and built a street, Rosebank Gardens, and a few bungalows on the land.
Around the same time, Fred Ford also bought the old Wardie House and its grounds. He demolished most of the old house and built a street, Wardie House Lane, and six bungalows, similar to those in Rosebank Gardens, on the land.