The State Cinema
Beside the bridge over the Water of Leith
Great Junction Street, Leith
1987
Looking down the Water of Leith towards the State Cinema on Great Junction Street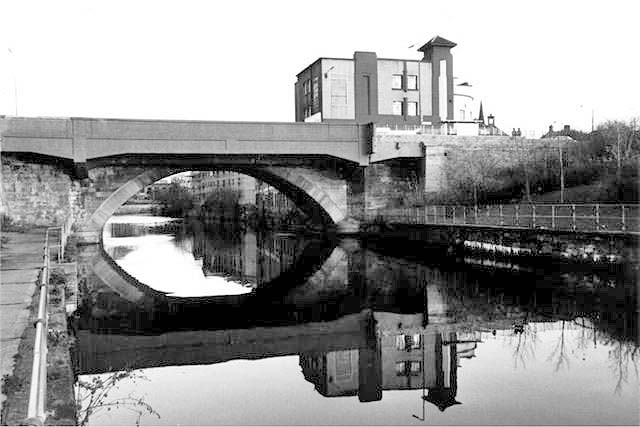 © John Darcy. Reproduced with acknowledgement to John Darcy: March 16, 2010. Thank you to Bob Moffat for
providing a copy of this photograph. and to John Stewart who runs a Leith web site that includes this photo.
The State Cinema
The State Cinema, on the east side of Great Junction Street, was situated beside the bridge over the Water of Leith. The cinema and its reflection can be seen in this photo.
The photo was taken on December 3, 1987.
Here are two more photos of The State Cinema: