Scottish Parliament
and Calton Hill
Scottish Parliament under construction
June 2004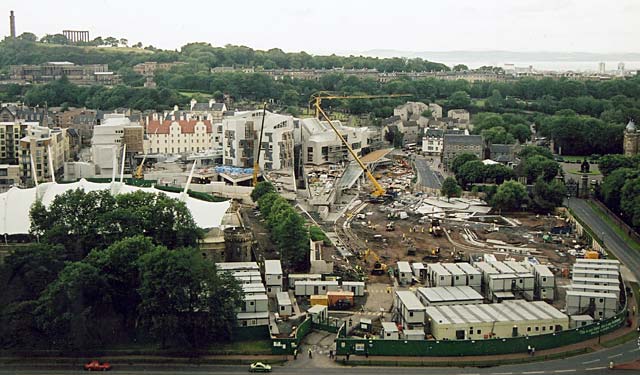 © Copyright: Peter Stubbs - please contact peter.stubbs@edinphoto.org.uk Photograph taken 30 June 2004
Scottish Parliament under construction
June 2004 - Picture with Key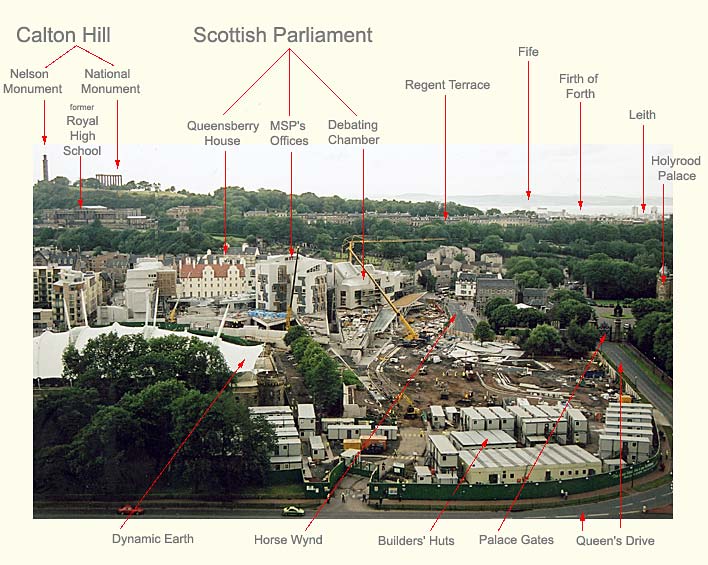 © Copyright: Peter Stubbs - please contact peter.stubbs@edinphoto.org.uk Photograph taken 30 June 2004
Scottish Parliament
and Calton Hill
This view looks to the north from the southern from the slopes of Arthur's seat.
The photograph was taken on the afternoon of 30 June 2004, when the Queen was holding her Annual Garden Party in Holyrood Palace.
The buildings are taking shape, but there is still a lot of landscaping to be done, with only just over three months until the MSPs (Members of the Scottish Parliament) are due to move into the building.