Statue to Queen Victoria
at the
Fit o' the Walk
Leith
Statue to Queen Victoria at the Foot of Leith Walk
Six men relax beneath the statue.
The Woolworths' store in the background remained open until 2008.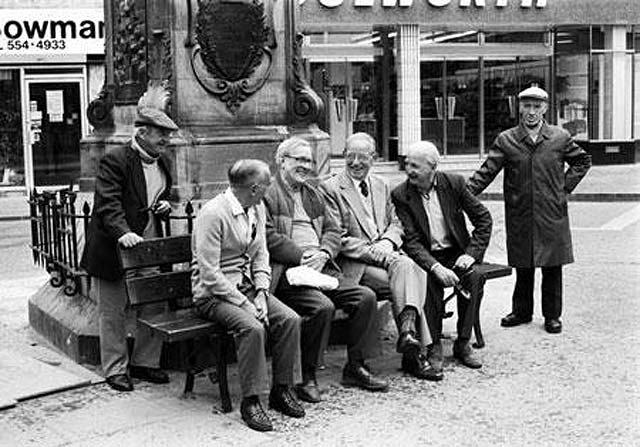 © John Darcy. Reproduced with acknowledgement to John Darcy: March 16, 2010. Thank you to Bob Moffat for
providing a copy of this photograph. and to John Stewart who runs a Leith web site that includes this photo.
Statue to Queen Victoria
'Fit o' the Walk'
Leith Walk
Here is another photograph of the statue of Queen Victoria.
This photo looks up Leith Walk towards Edinburgh, from behind the statue.