Lamb's House
Water's Close, Leith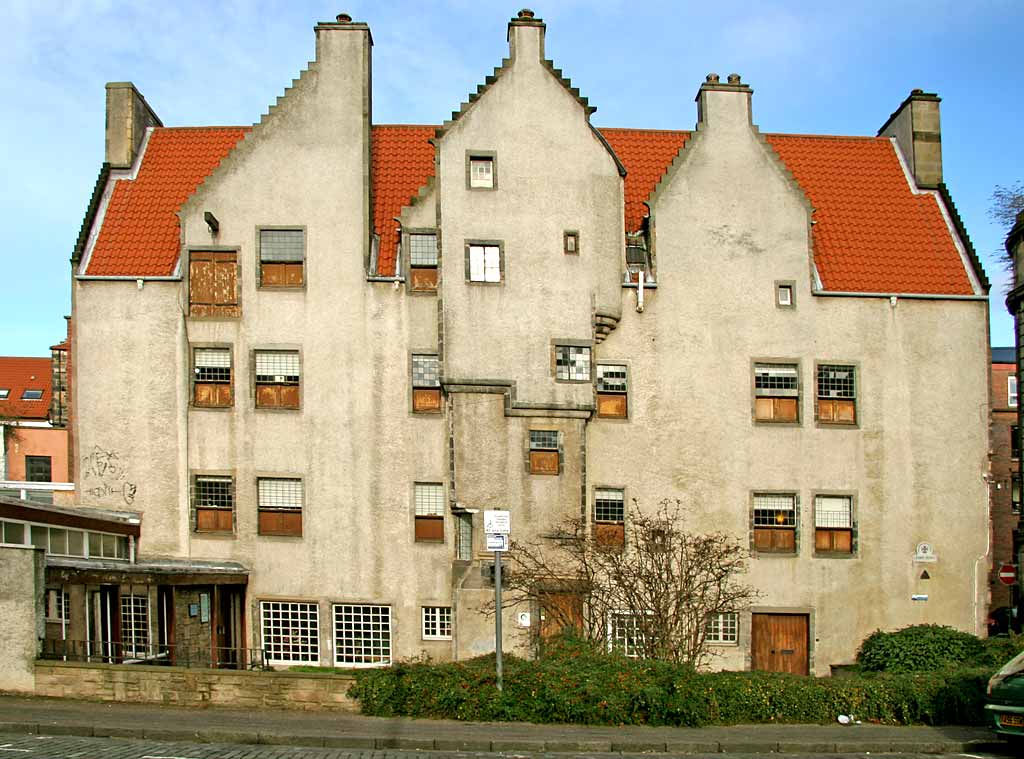 This photo was taken to be used in a talk on 'Exposure' given to Midlothian Camera Club on February 10, 2009, to demonstrate the result of overexposing and underexposing a photo by 2 stops.
© Copyright: Peter Stubbs peter.stubbs@edinphoto.org.uk Photograph taken November 1, 2005
and read about this picture
Lamb's House
Lamb's House in Leith is close to the Shore on the southern bank of the Water of Leith. It was built as a large merchant's house in the early years of the 17th century. The house was restored in 1959-61 and converted to an old people's day centre.
The photograph above was taken in 2005. I have removed some of the electric wires from the picture because I did not find them very attractive.