The Sundial at Holyrood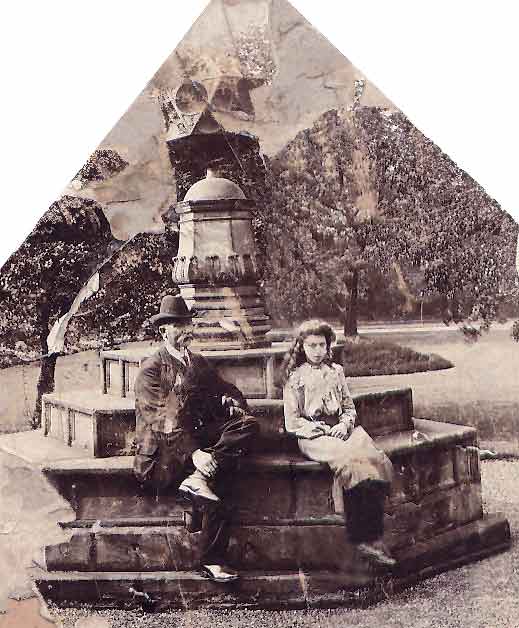 © Reproduced with acknowledgement to Yvonne Cain, Sydney, New South Wales, Australia
Holyrood Palace Sundial
This photograph is of the Sundial in the grounds of Holyrood Palace. The photographer is not known, but the photo comes from the family collection of Yvonne Cain, Sydney, New South Wales, Australia, whose great grandfather, W Alexander, was Head Gardener at Holyrood.
Yvonne believes that the girl in the photograph could be her Great Aunt Meg.
Recollections
Thank you to Maurice Wilkins, a gardener at Holyrood Palace from 1973 until 1976. Maurice recalls this sundial with a its multi-faceted head.
Morris writes:
"When I was there, there were five hawthorn trees standing round it, all pollarded, and one of my jobs was to prune off with secateurs the many hundreds of shoots that grew on the stumps every year - a hand-numbing job!"
Maurice Wilkins, Oban, Argyll, Scotland: December 10, 2006