Princes Street Gardens
Halloween
Photo
1.
East Princes Street Gardens - Halloween
Thank you to whoever placed these two pumpkins at the SE corner of The Mound Precinct
The Balmoral Hotel,. Edinburgh Old Town, the former Head Office of Bank of Scotland are in the background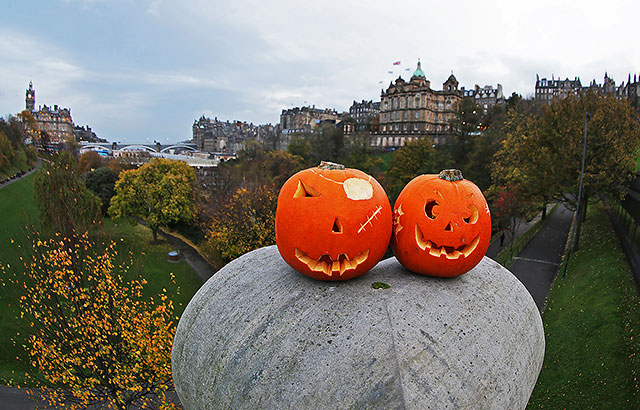 © Peter Stubbs peter.stubbs@edinphoto.org.uk Photo taken: October 31 2014
Photo
2.
East Princes Street Gardens - Halloween - Zoom-in to the Pumpkins
Thank you to whoever placed these two pumpkins at the SE corner of The Mound Precinct
Edinburgh Old Town, the former Head Office of Bank of Scotland are in the background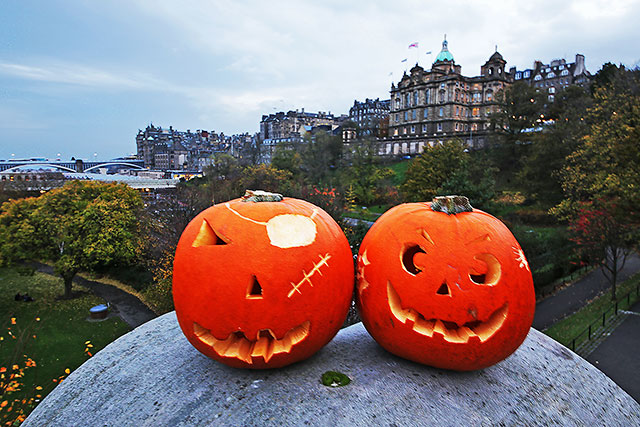 © Peter Stubbs peter.stubbs@edinphoto.org.uk Photo taken: October 31 2014