Eastern Cemetery
The cemetery lies to the east of Easter Road.
The entrance is at Drum Terrace.
1.
Gravestone: to 'All Our Babies'
There is also a gravestone to 'All Our Babies' (but showing more details in the picture, including sun rays) at the entrance to Piershill Cemetery, Edinburgh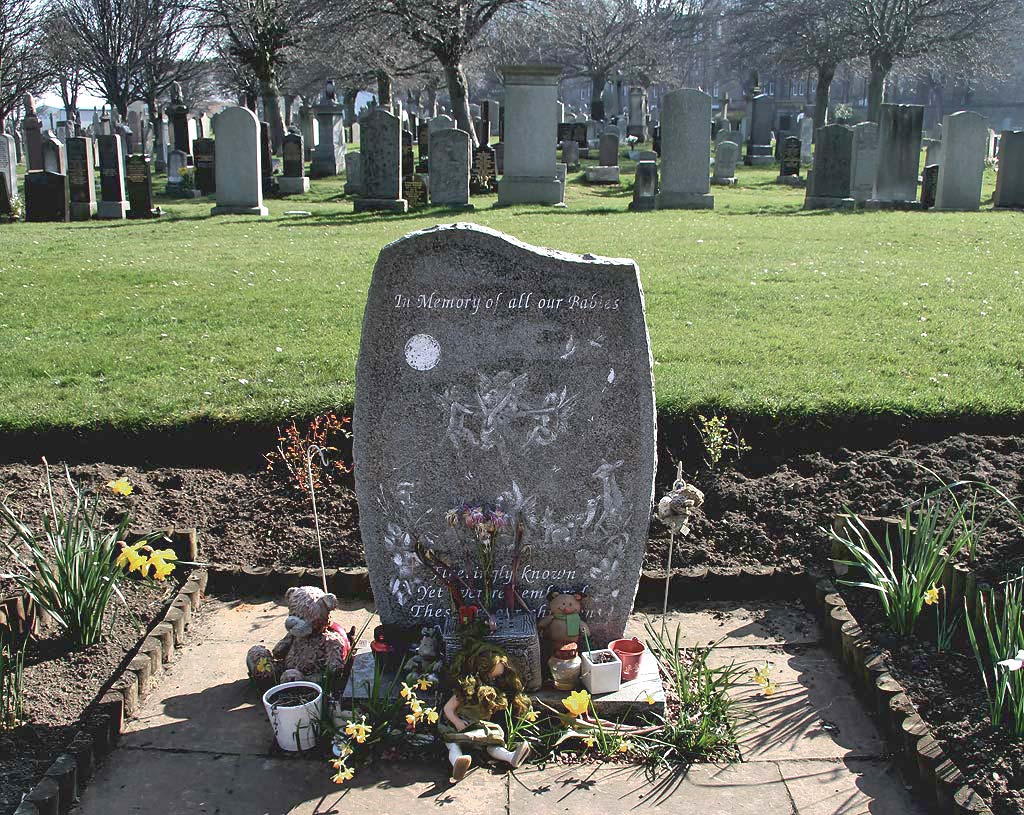 © Copyright: Peter Stubbs - please contact peter.stubbs@edinphoto.org.uk Photo taken March 26, 2012
2.
Zoom-in on the gravestone to 'All Our Babies'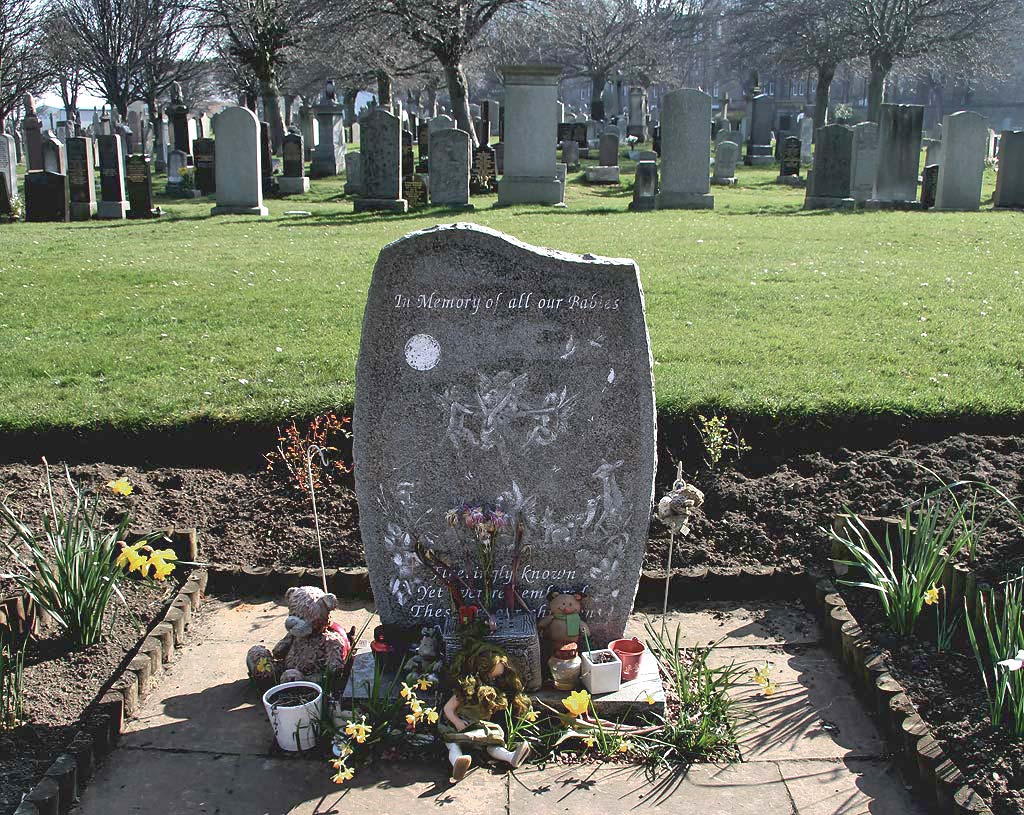 © Copyright: Peter Stubbs - please contact peter.stubbs@edinphoto.org.uk Photo taken March 26, 2012