Patrick Thomson Postcard
Princes Street
looking east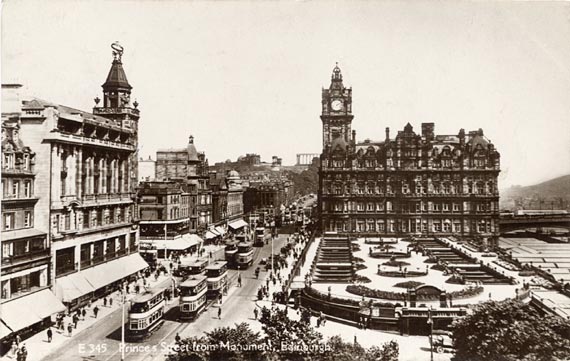 © Copyright: For permission to reproduce, please contact peter.stubbs@edinphoto.org.uk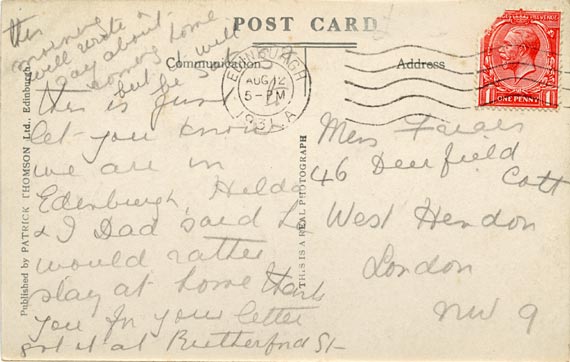 © Copyright: For permission to reproduce, please contact peter.stubbs@edinphoto.org.uk
Patrick Thomson Postcard
Princes Street
looking east
Front of the Card
This is a popular view for postcards, looking to the east along Princes Street towards the North British Railway Hotel (now the Balmoral Hotel) from the Scott Monument.
Back of the Card
This card was posted in 1931, though the photograph may have been taken several years earlier. There are lots of trams in the picture, but no evidence of any other traffic.
The postcard was sent: "Just to let you know that we are all in Edinburgh. Dad said he would rather stay at home."