Patrick Thomson Postcard
Princes Street Gardens
Bandstand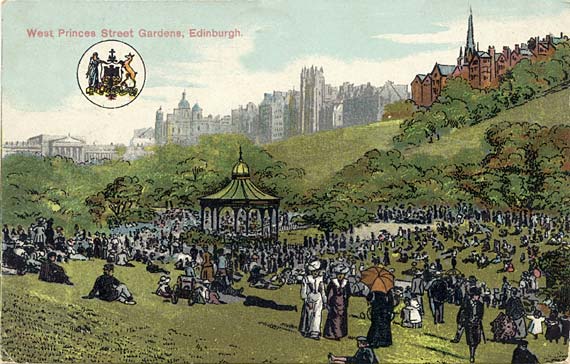 © Copyright: For permission to reproduce, please contact peter.stubbs@edinphoto.org.uk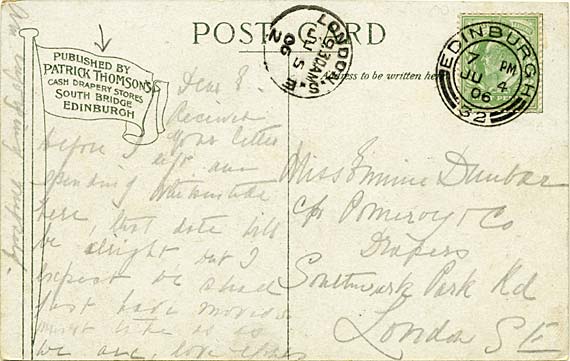 © Copyright: For permission to reproduce, please contact peter.stubbs@edinphoto.org.uk
Patrick Thomson Postcard
Princes Street Gardens
Bandstand
Front of the Card
This is typical of early Patrick Thomson post cards, incorporating the Edinburgh Coat of Arms. The view of a busy Princes Street Gardens with a crowd around its bandstand appears to be based on a photograph, but with line drawing and colouring added.
Back of the Card
This distinctive style of back with its Patrick Thomson's flag was used for postcards in the early 1900s. This card was posted in 1906.
Patrick Thomson's drapery store stood for many years on the corner of the Royal Mile and South Bridge, close to the Tron Kirk.