PWM Ltd Postcard
Dean Bridge
Day and Night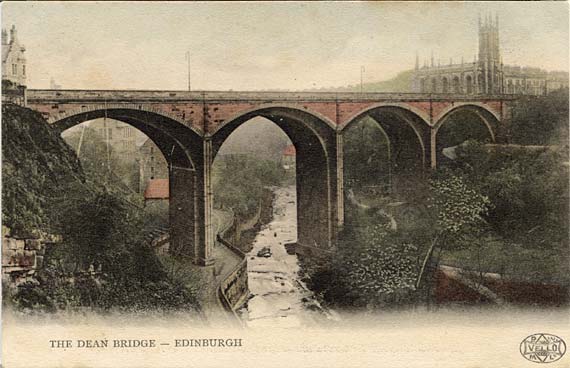 © Copyright: For permission to reproduce, please contact peter.stubbs@edinphoto.org.uk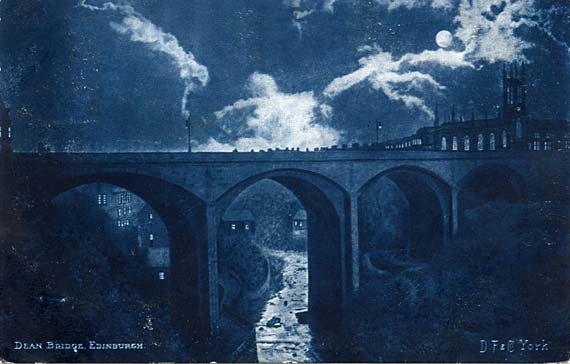 © Copyright: For permission to reproduce, please contact peter.stubbs@edinphoto.org.uk
PWM Ltd Postcard
Dean Bridge
Day and Night
Here are two postcards of Dean Bridge, in the PWM Vello Series. Were they both taken from the same negative? Clearly, the sky and lights in the windows have been added to the moonlight scene. The rocks in the river and most of the buildings are very similar in both pictures, though the foreground at the bottom right does not match.
The card with the daytime scene has not been posted.
The moonlight postcard was posted from Edinburgh to Lanchester, Co Durham, England. The message on the card reads:
"I received your PPC (picture post card) and like it very well. I will send you another of Jarrow. How do you like this? What sort are you collecting? Are you collecting actresses or any sort like that.
I am collecting any sort of comics. I have a great many. I am coming through in the summer when it comes (Nice whether [sic].)
Do you know Mary at Chester le Street? Ask Kate to tell you her address."