Photo from the Edinburgh Corporation Transport Department Collection
Exhibition Hall
Annandale Street
Now Lothian Buses'
Central Bus Garage
1920s
1.
Exhibition Hall, Annandale Street, Edinburgh
Designed to hold large industrial exhibitions in 1922 and converted in to a bus garage in 1926.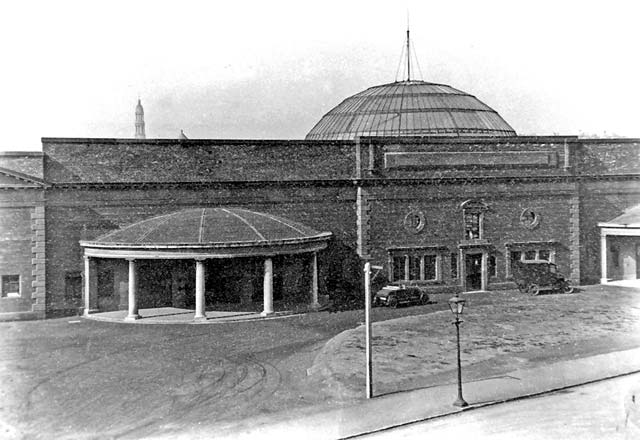 © Photo from the Edinburgh Corporation Transport Collection reproduced with acknowledgement to Lothian Buses
and taken from a print from the original glass plate made by John Dickson, Royston, Edinburgh
2.
Central Bus Depot, Annandale Street
The same building as above, but with the entrances replaced by large doors to accommodate buses
© Photo from the Edinburgh Corporation Transport Collection reproduced with acknowledgement to Lothian Buses
and taken from a print from the original glass plate made by John Dickson, Royston, Edinburgh, February 27, 2012